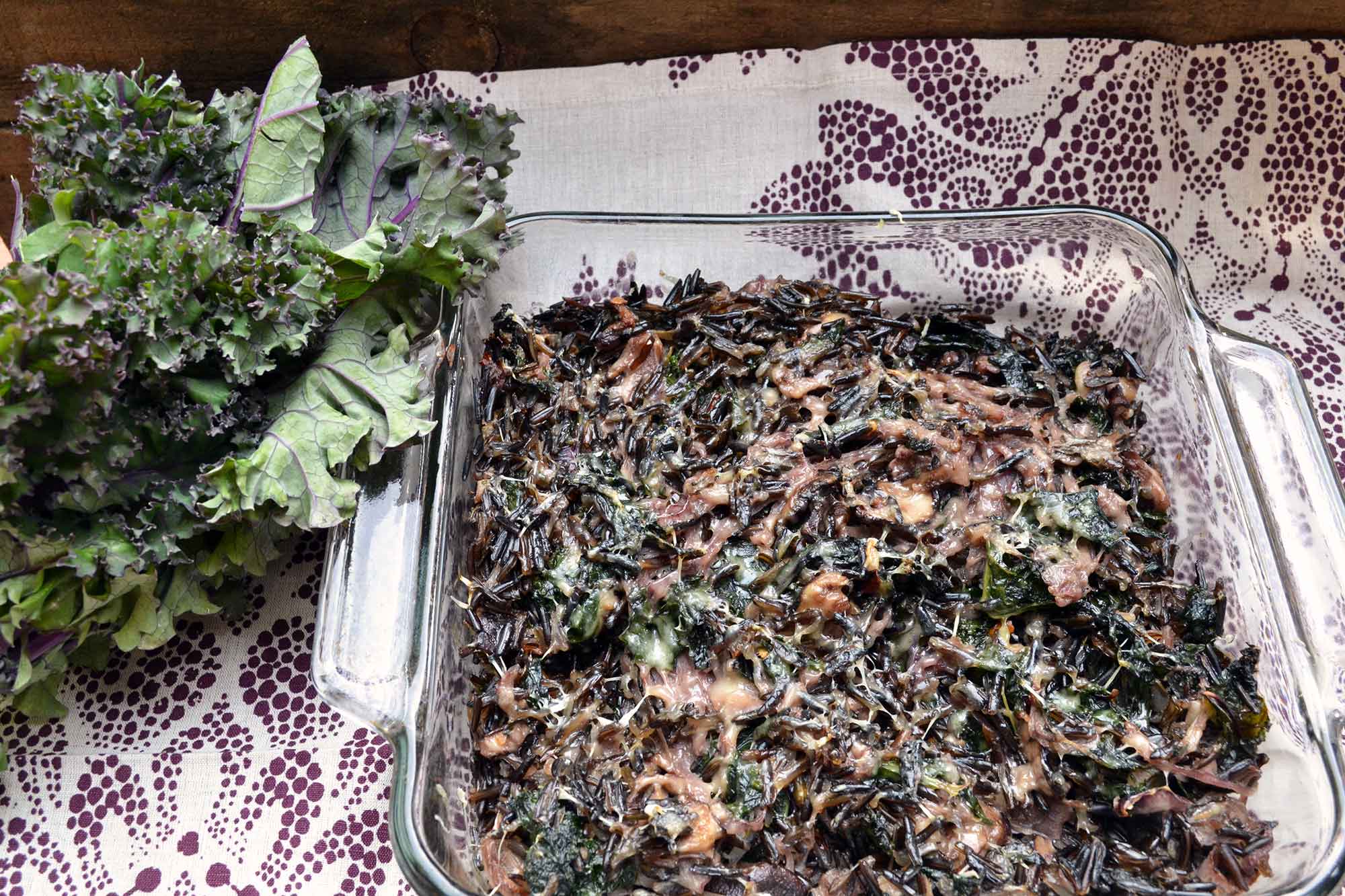 Wild Rice, Kale and Shiitake Casserole
Okay, they say a picture is worth 1,000 words, but sometimes a picture just doesn't do it justice. This dish is amazing, despite how, well, un-pretty the photo turned out. We promise it's worth making! This would be a great side dish, especially at your holiday table. (Inspired by The Kitchen Paper).
INSTRUCTIONS
Preheat the oven to 375 degrees Fahrenheit.
To cook the wild rice: Bring 4 cups water to boil in a saucepan. Add the rice and turn the heat down to a simmer. Cover and cook for 50-55 minutes. Drain the excess water and set aside.
Meanwhile, prepare the other ingredients. In a large saute pan, heat the butter over medium heat. Add the onions and saute for 2 minutes, until softened. Add the mushrooms and cook for 3-5 minutes, until softened. Next, add the garlic, oregano and red pepper flakes. Season to taste with salt and pepper. Put the torn kale leaves in next and cook for 1 minute or so, until they're wilted.
Sprinkle the flour over the top and stir until incorporated. Pour in the broth and cream or milk and bring to a boil, stirring occasionally for 3 minutes. Add the cooked rice to the pan and stir to evenly mix. Pour the contents of the pan into a casserole pan and sprinkle the cheese over top. Cook for 20-25 minutes, until the cheese is golden and melted. Serve immediately!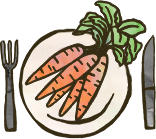 Fresh Ingredients Delivered to Your Door
Get connected to the finest organic farmers and artisans in your area. We deliver organic produce fresh from our family farm right to your door. From our field today to your fork tomorrow, there's a simple way to live deliciously!
GET DELIVERIES!