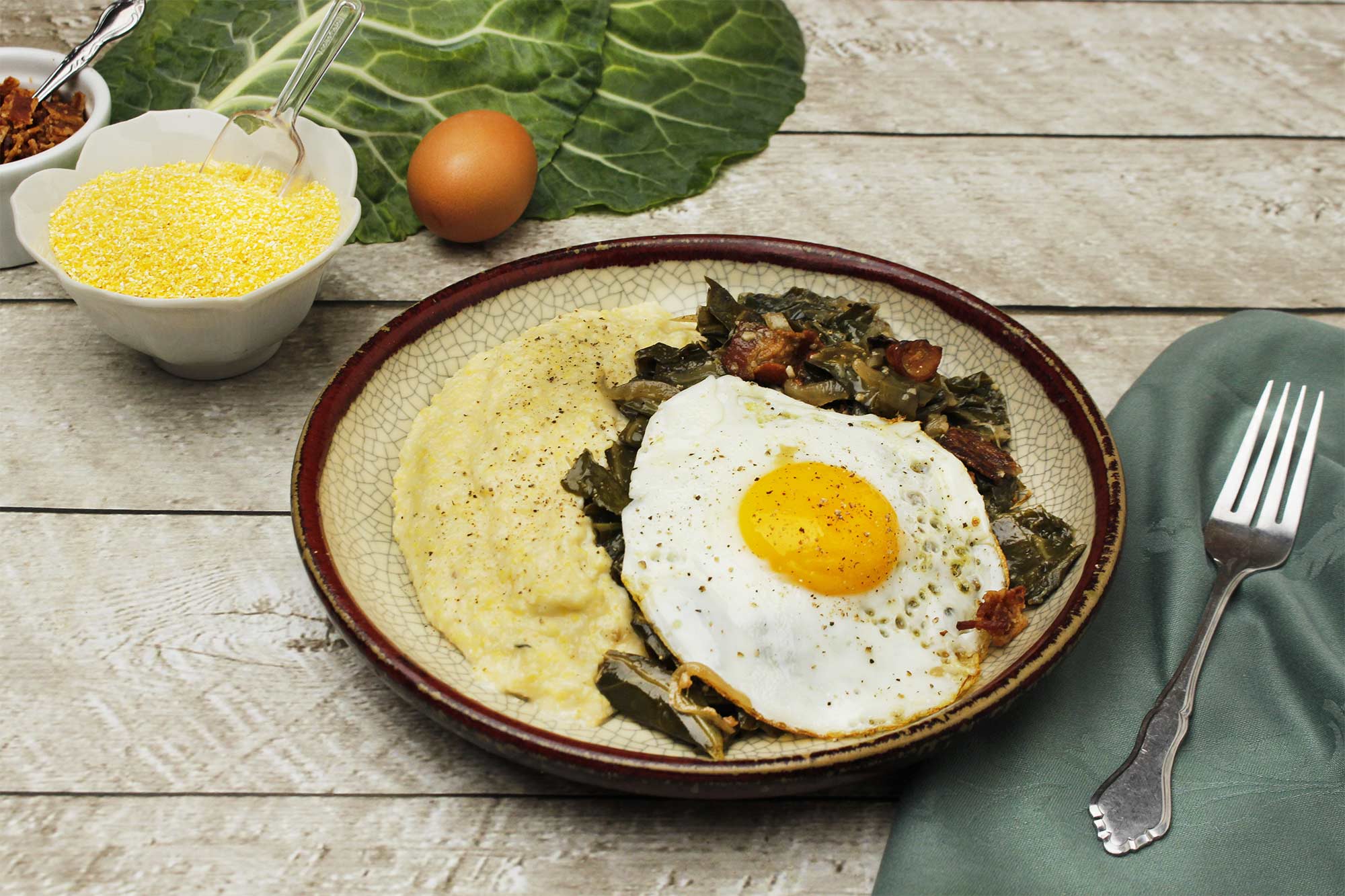 Collard Greens with Polenta
This is a great take on greens and grits. The creamy egg on top is a delicious addition. If you want a vegetarian version, try our Easy Braised Collard Greens.
INSTRUCTIONS
Shop our: eggs, spices, cheese, bacon, organic produce farm boxes
Wash the collard greens, then cut out the tough stems. Cut the leaves into thin strips. Set aside.
In a large sauté pan, over medium heat, add the bacon. Cook until the fat renders out and the bacon is browned. Remove the bacon and set aside.
Add the onion and garlic to the pan and turn the heat to low. Cook them slowly in the bacon fat, stirring frequently, until soft and golden, about 10 minutes.
Add the collard greens and bacon back to the pan, stirring until wilted. Pour in the wine, vegetable broth, red pepper flakes and season with 1 teaspoon salt and ½ teaspoon pepper. Bring to a low simmer, cover, and cook until tender, about 20 to 30 minutes. Remove the lid and continue to cook until most of the liquid has evaporated.
Meanwhile, bring the water and 1 teaspoon salt to a boil in a large saucepan. Pour the polenta slowly into the boiling water, whisking constantly until there are no lumps.
Reduce the heat to low and simmer, whisking often, until the polenta starts to thicken, about 5 minutes. Cover and cook for 30 minutes, whisking every 5 minutes. If the polenta becomes too thick to whisk, add a little water or broth.
Turn off the heat and gently stir the butter and Parmesan into the polenta. Cover and let stand 5 minutes to thicken. Taste and season with more salt if needed. Transfer the polenta to a serving plate and spoon the collard greens over the top.
Using a nonstick pan, melt 1 tablespoon butter over low heat. Crack the eggs into the pan and cook until the yolk and white part are set, about 2 minutes. Gently turn the egg over and cook about 30 seconds. Place the fried egg on top of the collard greens. Garnish with more Parmesan cheese if desired.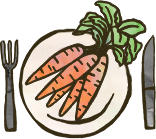 Fresh Ingredients Delivered to Your Door
Get connected to the finest organic farmers and artisans in your area. We deliver organic produce fresh from our family farm right to your door. From our field today to your fork tomorrow, there's a simple way to live deliciously!
GET DELIVERIES!