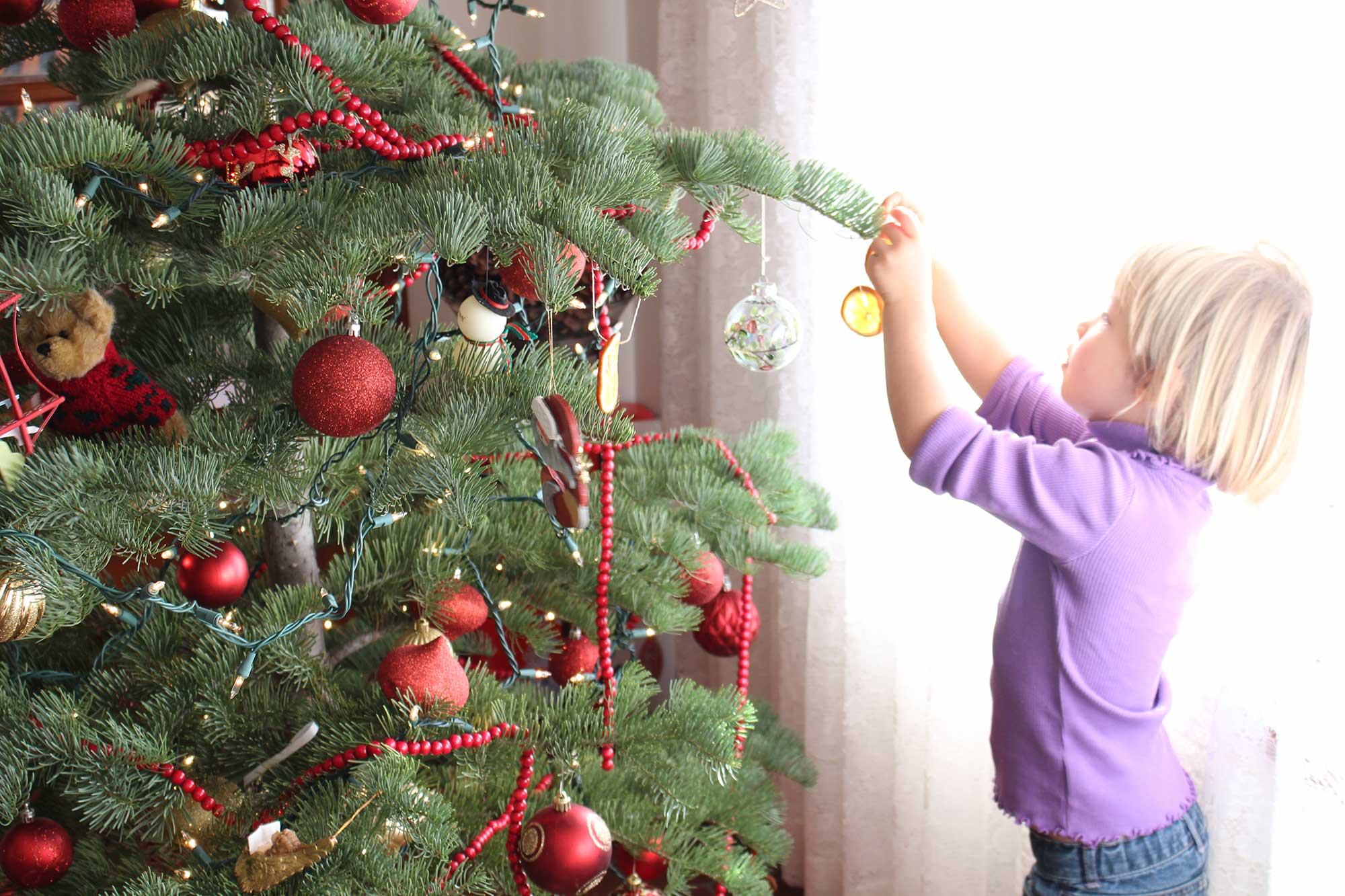 Each year we try to make something natural and eco-friendly to add to our tree decorations. This year we landed on citrus ornaments, which make such a cheerful and fragrant addition. Although we chose oranges this year, lemons and grapefruit would also work well. This is a very simple craft to do with your little ones and will make a colorful impact on your Christmas tree.
INSTRUCTIONS
Preheat oven to 200 degrees. Using a sharp knife, slice oranges thinly. You should be able to get 5 nice slices per orange. Lightly dab off any extra juice with a towel.
Arrange orange slices on a baking sheet and put into the oven for two hours.
Reduce oven heat to 140 (or as low as yours goes) and remove the orange slices from the baking sheet and place directly on rack. Turn slices once after about an hour to keep them from curling or sticking. Turn off oven and leave overnight.
The following morning, remove slices from oven. Use a needle to thread a string through the orange slice. Tie in a knot to make a loop.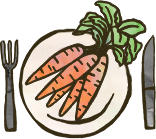 Fresh Ingredients Delivered to Your Door
Get connected to the finest organic farmers and artisans in your area. We deliver organic produce fresh from our family farm right to your door. From our field today to your fork tomorrow, there's a simple way to live deliciously!
GET DELIVERIES!