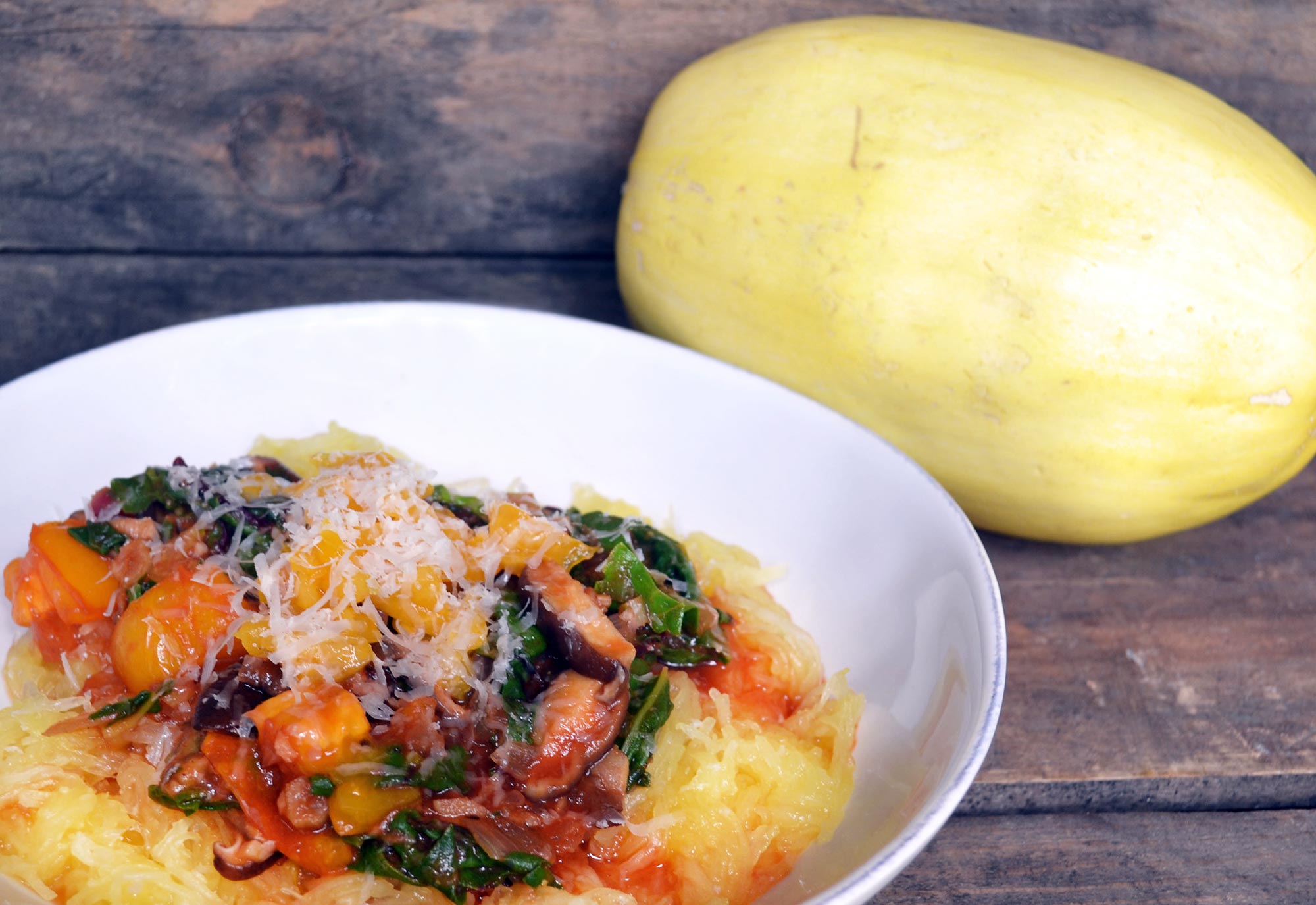 Spaghetti Squash with Shiitakes, Tomato Sauce and Chard
Chock-full of vegetables, this spaghetti squash dish with mushrooms, tomato sauce and chard is super healthy and filling. It also packs well for lunches as leftovers.
INSTRUCTIONS
Preheat the oven to 400 degrees Fahrenheit. Using a large knife, carefully cut the spaghetti squash in half. Scrape out the seeds and save them for roasting if you'd like. Place the spaghetti squash in a baking pan cut-side down. Fill the pan with about 1/2" of water and cook for 45 minutes. Using a large spatula or tongs, carefully turn the squash over and cook for 15 more minutes, or until fork-tender. Allow the squash to cool.
Once the squash is cool enough to handle, use a fork to scrape the spaghetti squash strands out. Scrape the squash halves pretty clean until you're no longer getting strands of spaghetti squash. Season the spaghetti squash strands with salt and pepper and set aside.
Heat the olive oil in a large saute pan over medium heat and cook the onion for 3 minutes or until translucent. Add garlic to the pan and cook for 1 minute. Stir in the mushrooms and cook 4 minutes, until their water has released. Season with salt and pepper.
Add 1/2 cup vegetable broth to the pan and stir, cooking until the broth has been absorbed, approximately 3 minutes. Add in the tomato paste and stir for 1 minute. Add in the rest of the broth, the chopped tomatoes and chard and stir until the chard has softened. Stir in the spaghetti squash strands and mix until incorporated. Serve, topping with Parmesan cheese if desired and season with salt and pepper if needed.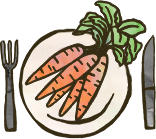 Fresh Ingredients Delivered to Your Door
Get connected to the finest organic farmers and artisans in your area. We deliver organic produce fresh from our family farm right to your door. From our field today to your fork tomorrow, there's a simple way to live deliciously!
GET DELIVERIES!