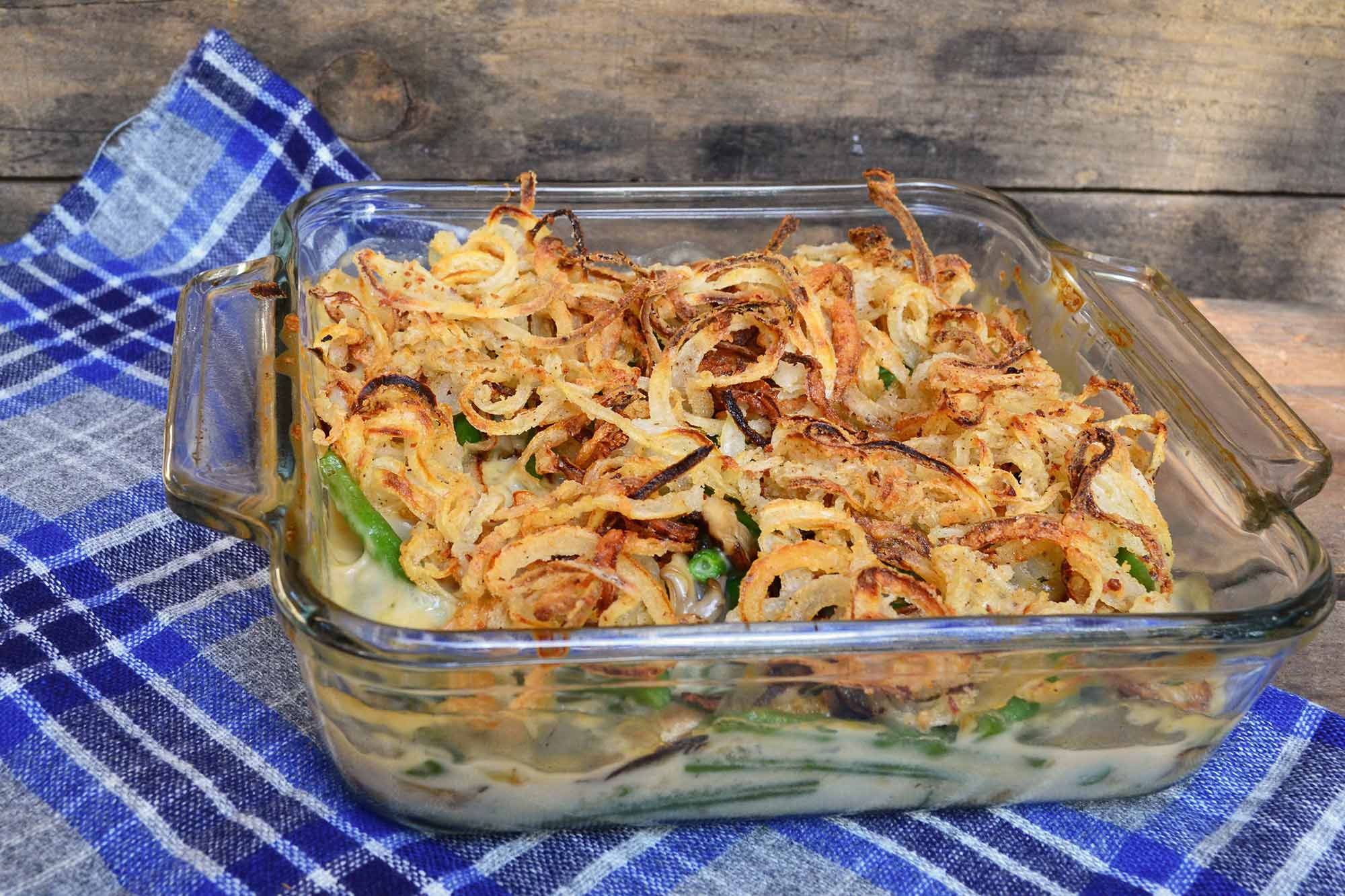 Not Your Grandma's Green Bean Casserole
We LOVE green bean casserole here at Farm Fresh To You, but making it with all the canned ingredients just feels so wrong. We love our updated version on the classic that is so delicious and fresh, you won't feel bad about eating it during your holiday meals.
INSTRUCTIONS
Preheat the oven to 400 degrees Fahrenheit.
Using a mandoline or sharp kitchen knife, thinly slice the onion. In a shallow bowl or plate, combine the flour, cornstarch and Panko. Working in batches, coat the onions in the flour mixture. (You may need to make two batches of flour batter, depending on how heavily you coat your onions). Coat a large saute pan with oil, so the oil is completely covering the bottom of the pan. Heat the oil to high, then cook the onions in batches until lightly golden brown (they'll cook more in the oven). Using tongs, remove the onions from the pan and put them on a paper-towel lined plate. Season with salt and pepper and set aside while you make the casserole.
Bring a large pan of water to boil and blanch the green beans for approximately 3-4 minutes. Drain and put the green beans in an ice bath to prevent them from continuing to cook.
Slice the mushrooms. Heat a large saute pan over medium heat and melt the better. Add the mushrooms and cook for 3-5 minutes, or until they release their juices. Add in the garlic and shallot and cook for 1 more minute. Add the thyme and stir until fragrant, about 30 seconds. Season with salt and pepper to taste. Add in the flour one tablespoon at a time, stirring to combine the flour each time. Add the broth a little bit at a time, stirring to incorporate. Pour in the milk and cream and bring to a simmer. Simmer for 5 minutes. Add the green beans to the pan and stir to coat. Pour the mixture into a 9x9-inch baking dish. Cook for 10 minutes, then add the onions on top and cook for 5 minutes more, until the onions are golden brown. Dig in!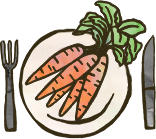 Fresh Ingredients Delivered to Your Door
Get connected to the finest organic farmers and artisans in your area. We deliver organic produce fresh from our family farm right to your door. From our field today to your fork tomorrow, there's a simple way to live deliciously!
GET DELIVERIES!