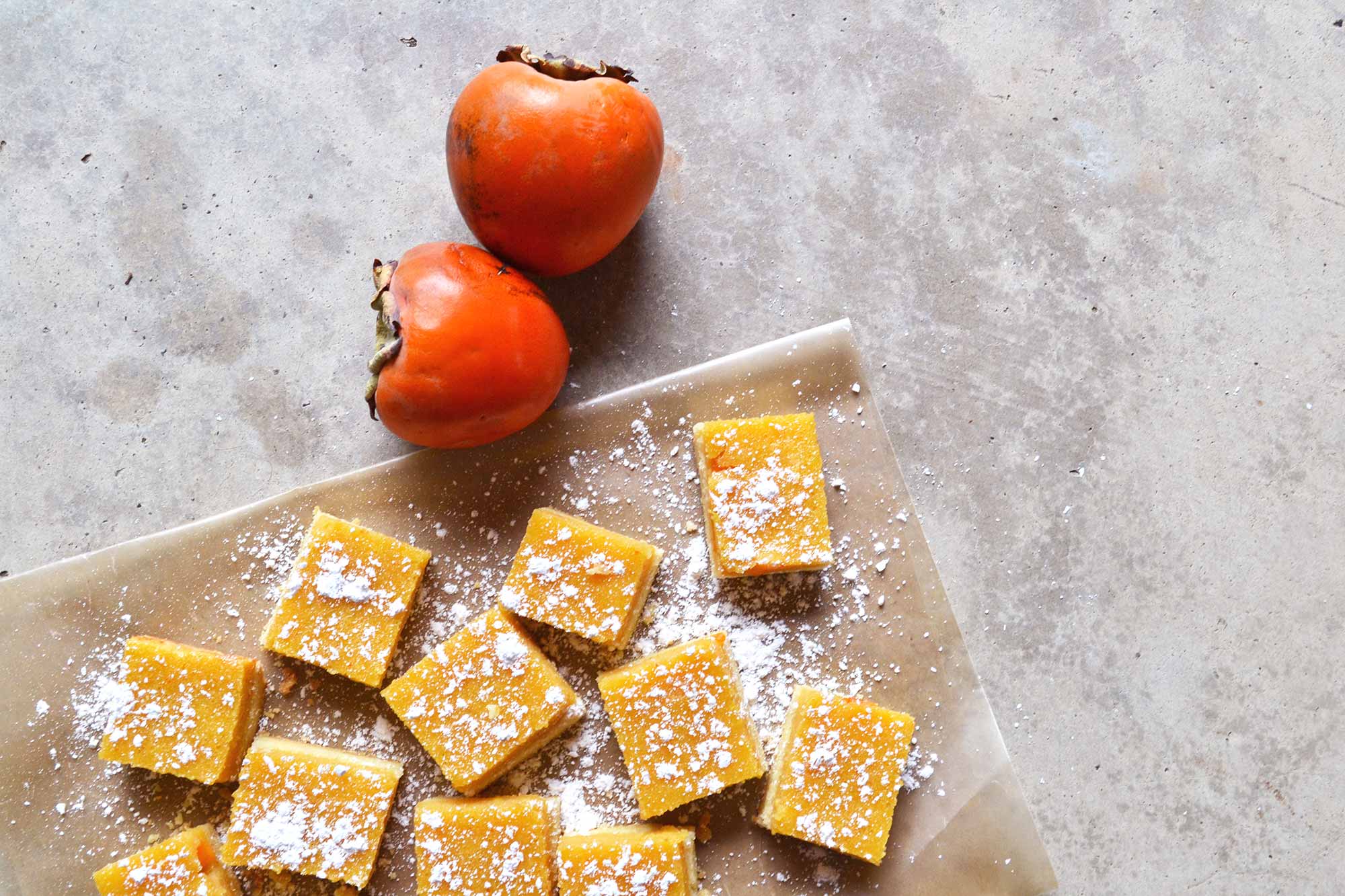 We love this twist open a classic lemon bar with persimmons. Not only are they delicious, but the color is pretty, too! (Adapted from Smitten Kitchen).
INSTRUCTIONS
Preheat the oven to 350 degrees Fahrenheit and grease a 9x13 inch baking pan. Using a standing mixer with the paddle attachment, cream the butter and sugar until light. Add the flour and salt and mix into the butter and sugar mixture until it's just incorporated. You should have a crumbly, dough-like texture. Dump that into the greased pan and flatten into the pan until the whole bottom is covered. Bake for 15-20 minutes until the dough mixture is very lightly browned.
Squeeze the ripe persimmons over a measuring cup to extract the juice and pulp from the skins. Leave out most of the skin if possible. Whisk together the eggs, sugar, lemon zest, Hachiya pulp, lemon juice and flour. Pour over the crust and bake for 20-25 minutes until the filling is set, but still kind of wiggles when you shake the pan. Remove from the oven and let cool to room temperature. Sprinkle with powdered sugar and dig in!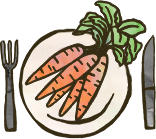 Fresh Ingredients Delivered to Your Door
Get connected to the finest organic farmers and artisans in your area. We deliver organic produce fresh from our family farm right to your door. From our field today to your fork tomorrow, there's a simple way to live deliciously!
GET DELIVERIES!