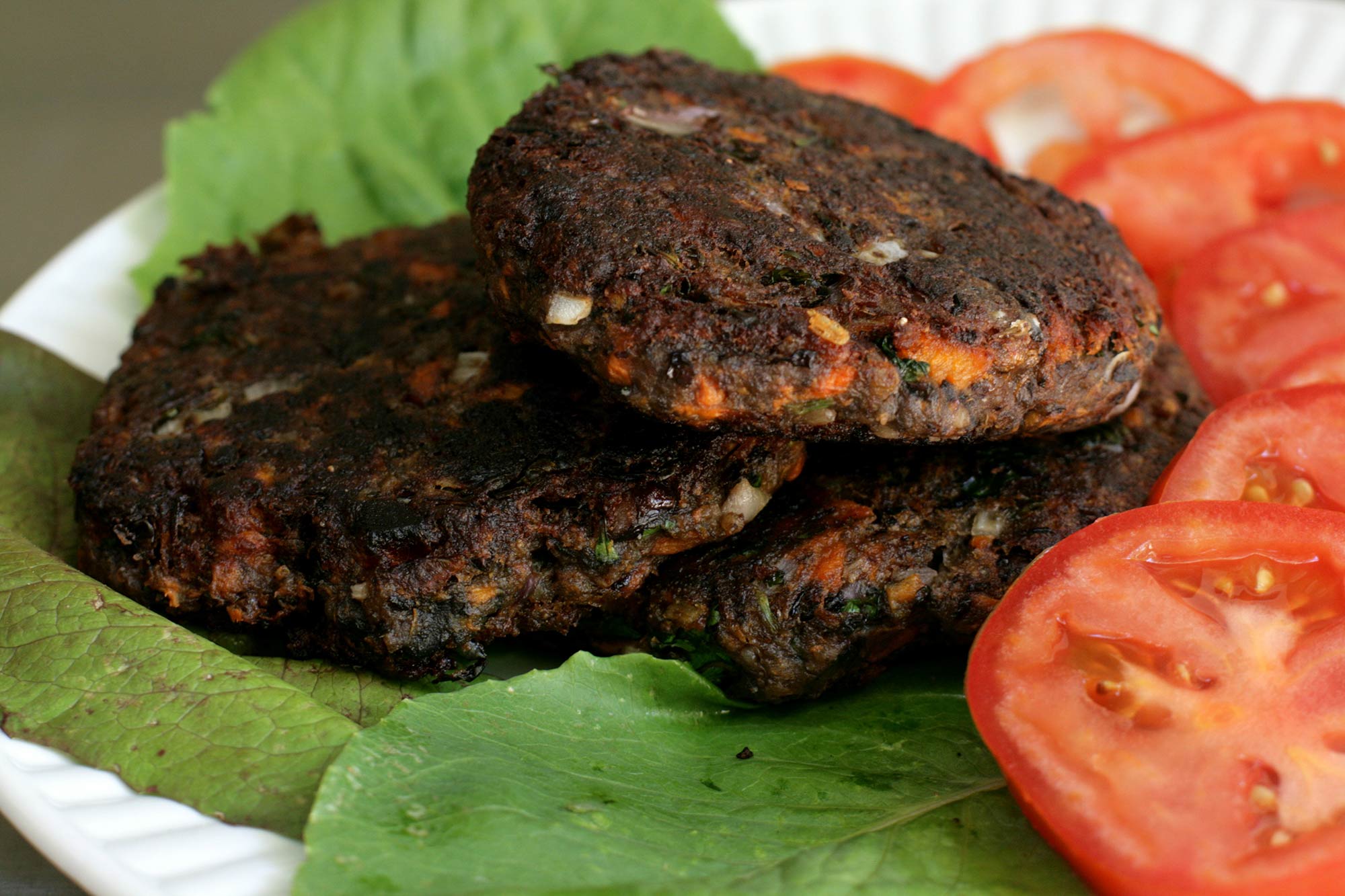 Black Bean and Roasted Root Burgers
These vegan burgers are packed with flavor and texture. The natural sweetness of carrots and sweet potato are enhanced by roasting, and the chipotle pepper in adobo sauce adds a spicy kick.
INSTRUCTIONS
Preheat oven to 450. Toss diced sweet potato and carrots with olive oil, salt and pepper. Spread in an even layer on a cookie sheet and roast for about 20 minutes, stirring once for even browning. Let cool and softly mash with a fork into small chunks.
In a food processor, pulse chipotle pepper and adobo sauce a few times, then add beans and rice. Pulse to blend, but do not puree.
In a large bowl, combine red onion, cilantro, garlic, cumin, salt and pepper. Add roasted sweet potatoes and carrots, black beans and rice, and ground flax seed mixture. Stir to combine. Refrigerate mixture for several hours.
If the mixture is sticky to the touch, add gluten free flour of choice, several tablespoons at a time, to the mixture to absorb moisture. The mixture should not be so sticky that it coats your hands when you form patties.
Heat oil in a large frying pan over medium high heat. Scoop ½ cup of mixture at a time to form patties, or ¼ cup to form slider patties. Working in small batches, fry the patties for 2-3 minutes per side, until a brown crunchy crust forms. Serve warm.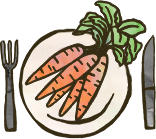 Fresh Ingredients Delivered to Your Door
Get connected to the finest organic farmers and artisans in your area. We deliver organic produce fresh from our family farm right to your door. From our field today to your fork tomorrow, there's a simple way to live deliciously!
GET DELIVERIES!