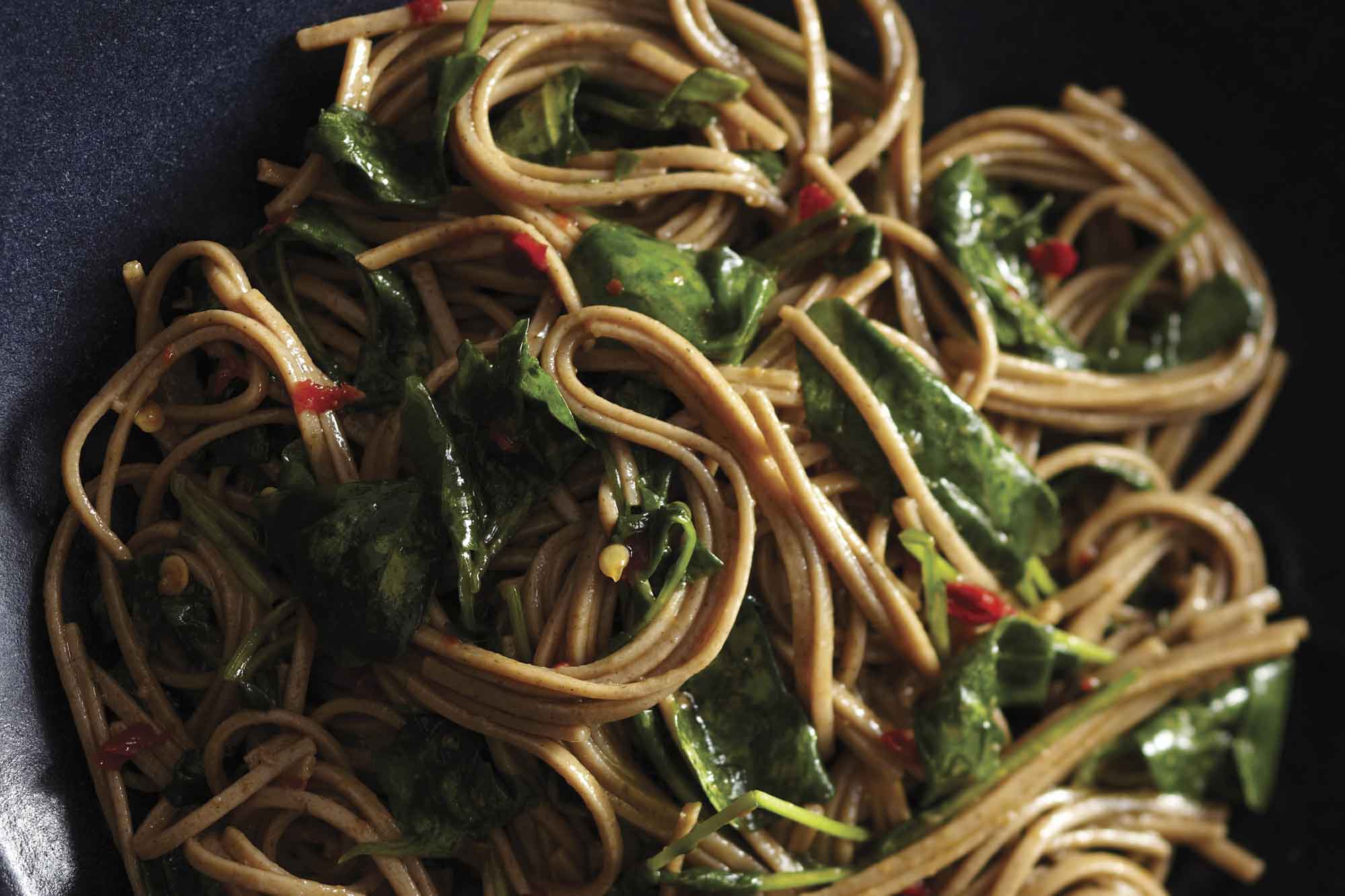 Spicy Soba Noodles with Wilted Watercress
Soba noodles, hearty and flavorful Japanese noodles made from either buckwheat only or buckwheat and wheat flour, pair perfectly with peppery watercress and a spicy dressing. This hassle-free side dish could not be easier, requiring no cutting at all. The watercress does not need cooking; it just needs a quick wilt, so tossing it in the hot pan with the freshly cooked noodles and sauce will do the trick. Look for the soba noodles, chili-garlic sauce (a mixture of chili, garlic, and vinegar), and toasted sesame oil in the Asian foods section of your grocery store.
INSTRUCTIONS
Bring a large pot of water to a boil over high heat. Add the noodles and cook for about 8 minutes, or according to package directions, until done. Meanwhile, to make the sauce, in a small bowl, stir together the soy sauce, chile-garlic sauce, and sesame oil.
Drain the noodles in a colander set in the sink. Put the watercress in the hot pan. (If you are using 100 percent buckwheat soba, the noodles may be excessively starchy. Give them a quick rinse with hot tap water.) Return the noodles to the pan along with the canola oil. Using tongs, toss to combine. The watercress should wilt from the residual heat of the pan and the noodles. Add the sauce and toss until well incorporated. Serve warm or at room temperature.

VARIATION: Substitute 6 cups arugula for the cress.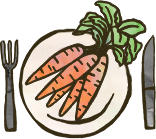 Fresh Ingredients Delivered to Your Door
Get connected to the finest organic farmers and artisans in your area. We deliver organic produce fresh from our family farm right to your door. From our field today to your fork tomorrow, there's a simple way to live deliciously!
GET DELIVERIES!