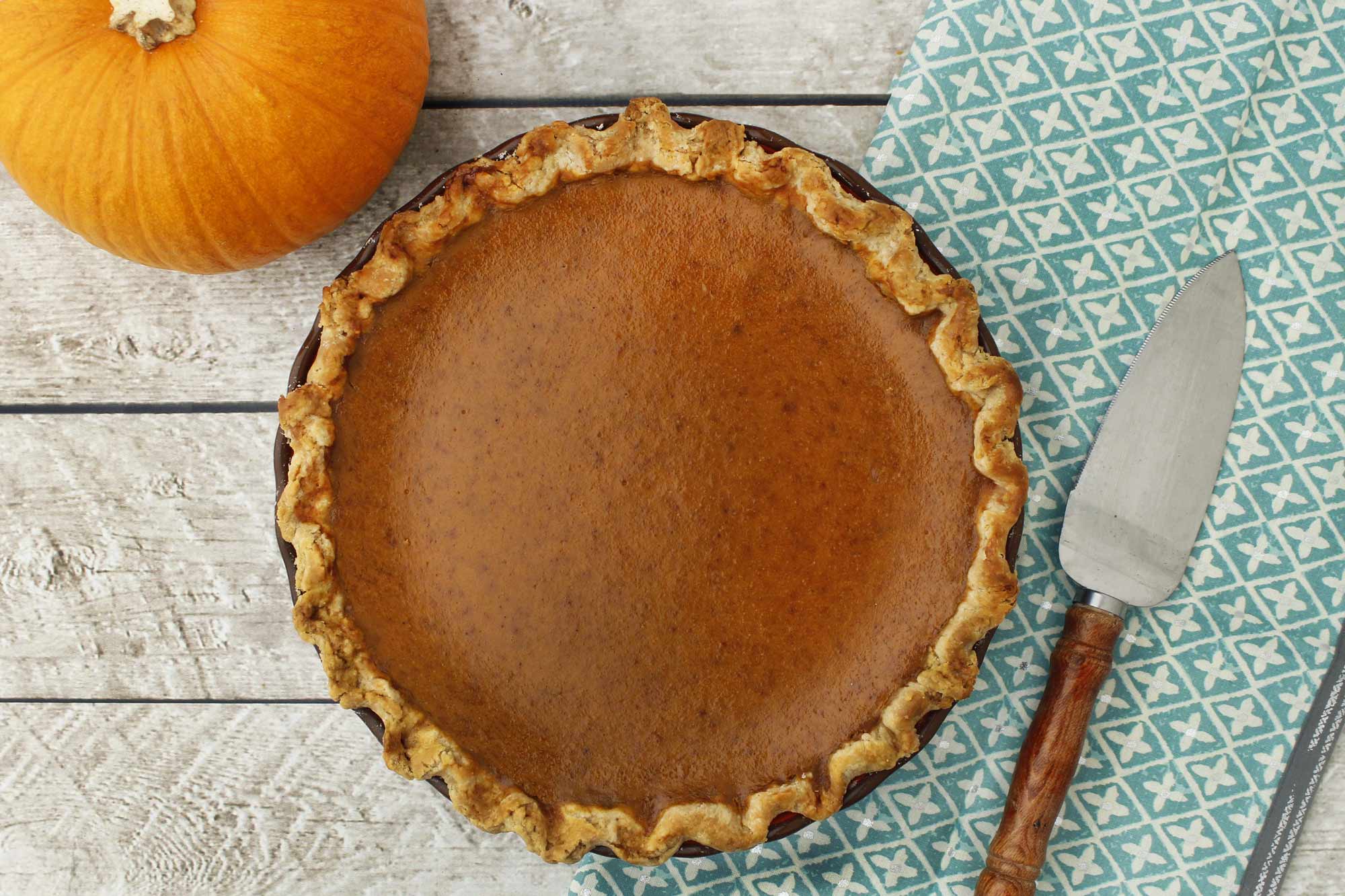 There is almost nothing that epitomizes fall more than homemade pumpkin pie. We use fresh pumpkin puree in this recipe which gives the pie an unbelievable flavor. This makes a great fall dessert -- and dare we say breakfast?
INSTRUCTIONS
**How to make fresh pumpkin purée:
Cut the sugar pie pumpkin in half. Scrape out all the seeds and string. Cut the pumpkin into smaller pieces. Place the pumpkin pieces in a pot with a steam basket and steam until the pumpkin is tender, about 10 to 15 minutes.
Lay the pumpkin pieces on a towel and let cool completely. Cut off the rind and compost. Place the pumpkin pieces into a food processor blender and purée.
To make the pie dough:
Sift together the flour and sugar. Whisk in the salt. Cut the ice cold butter into uniform cubes. Add it to flour mixture.
Drizzle in the apple cider vinegar and water to achieve soft, dry dough. With a fork, incorporate the butter into the flour until coarse crumbs begin to form.
Pour the dough onto a lightly floured surface and push together to achieve a cohesive mass (do not overwork). Wrap the dough in film and refrigerate or freeze the dough until needed.
To make the filling (and the rest of the pie):
Heat the oven to 400 degrees F. Roll out pie dough into 1/8 inch thick circle and place into your pie plate. Fold excess dough over the top edge and flute the edges using a fork and set aside.
In a medium-sized bowl, beat the eggs slightly and add in the remaining ingredients, through cream.
Pour the filling into the prepared pie shell.
Bake the pie 15 minutes, then reduce the heat to 325 degrees F and continue baking 30 to 45 minutes, until a knife inserted into the middle comes out clean.
Let cool completely before chilling. Serve with whipped cream if desired. Enjoy!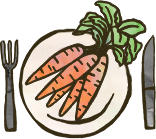 Fresh Ingredients Delivered to Your Door
Get connected to the finest organic farmers and artisans in your area. We deliver organic produce fresh from our family farm right to your door. From our field today to your fork tomorrow, there's a simple way to live deliciously!
GET DELIVERIES!