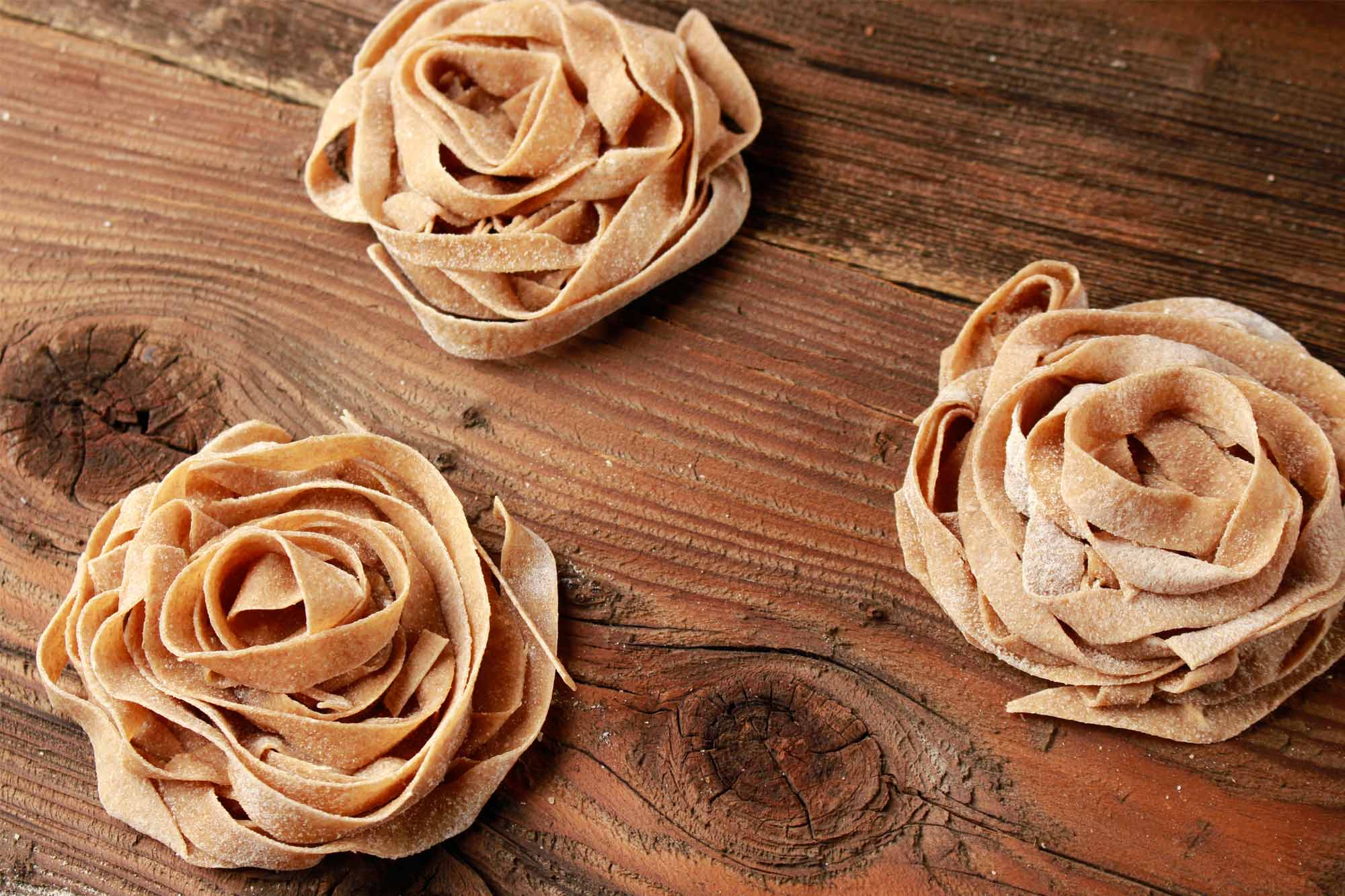 Don't be intimidated by the idea of homemade pasta: this pasta is easy to handle. It is quite delicious and has a nutty flavor. It can be cooked and served immediately, or dried for later use (however, once it is dried, it is a bit brittle). You can substitute this pasta in any of your favorite pasta recipes.
INSTRUCTIONS
Mix together the flour and salt until combined. Make a mound on a cutting board or clean flat surface. Make a well in the middle of the mound and add the eggs and olive oil.
With a fork, stir the eggs and olive together in the well and start to incorporate the flour. Finish mixing with your hands until the mixture comes together.
Knead the dough on a lightly floured surface for a few minutes.
Cover with cling wrap and chill for 20 minutes.
Once the dough is rested, thinly roll out the dough with a rolling pin or pass it through a pasta press. (The thicker the dough, the thicker the pasta noodles will be).
Cut the dough into your favorite shape or style of pasta, or use a sharp knife to cut into fettuccine-style noodles.
Cook the pasta like you would dried pasta, but reduce the cooking time. Fresh pasta cooks faster than dried pasta, so be careful not to overcook it.
Feel free to dry this pasta for a later use. Store in an airtight container as this pasta is delicate and brittle once dried.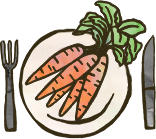 Fresh Ingredients Delivered to Your Door
Get connected to the finest organic farmers and artisans in your area. We deliver organic produce fresh from our family farm right to your door. From our field today to your fork tomorrow, there's a simple way to live deliciously!
GET DELIVERIES!