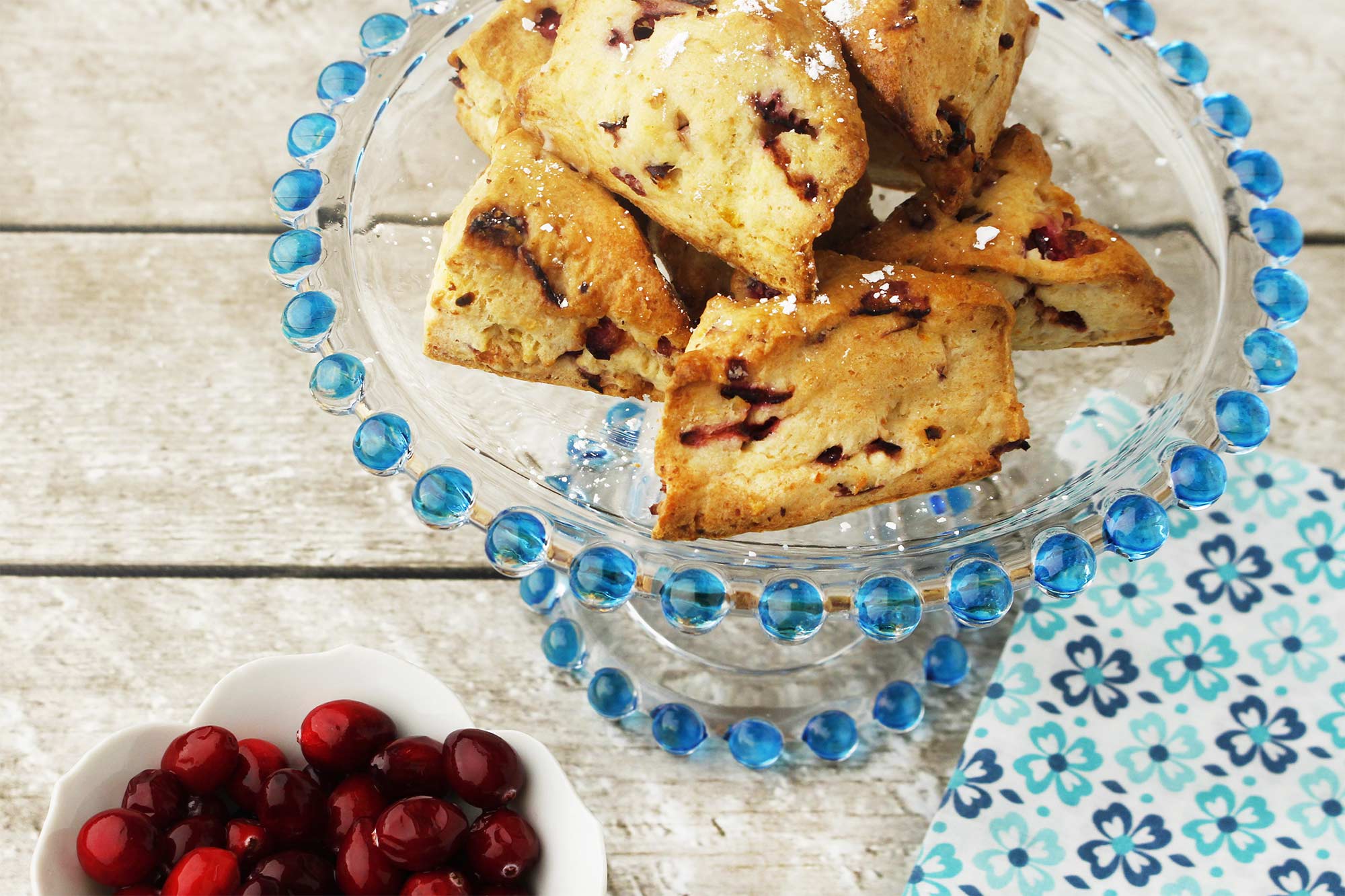 These scones are a family favorite. They're easy to make and have a deliciously-tart cranberry and citrus flavor. Perfect for breakfast or a 3pm pick-me-up. Feel free to add your favorite dried fruit or nuts, too.
INSTRUCTIONS
Preheat the oven to 375 degrees F.
Prepare an 8 inch cake pan or baking sheet with baking spray.
In a medium bowl, sift together the flour, baking powder and baking soda. Add sugar and salt. Cut in cold butter with a pastry cutter or fork, until small pea-sized crumbs are formed. Toss in lemon and satsuma mandarin zest, then add cranberries.
Pour the lemon and satsuma mandarin juice into the buttermilk. Fold in just enough buttermilk mixture into the flour until dough comes together (this could be 3/4 cup or 1 cup, depending on your dough).
Form into 6 – 8 round balls and place in an 8 inch sprayed cake pan or scoop out dough with a small ice cream scoop to form small balls and place on a non-stick baking sheet. Brush with heavy cream.
Bake at 375 degrees F until golden brown, approximately 15 to 20 minutes.
Cool and break apart. Sprinkle with powdered sugar or serve them plain.
*if you don't have buttermilk, stir 1 tablespoon of lemon juice or apple cider vinegar into 1 cup milk. Let stand for 5 minutes, until the milk is slightly thickened and curdled.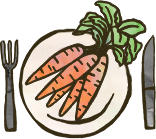 Fresh Ingredients Delivered to Your Door
Get connected to the finest organic farmers and artisans in your area. We deliver organic produce fresh from our family farm right to your door. From our field today to your fork tomorrow, there's a simple way to live deliciously!
GET DELIVERIES!