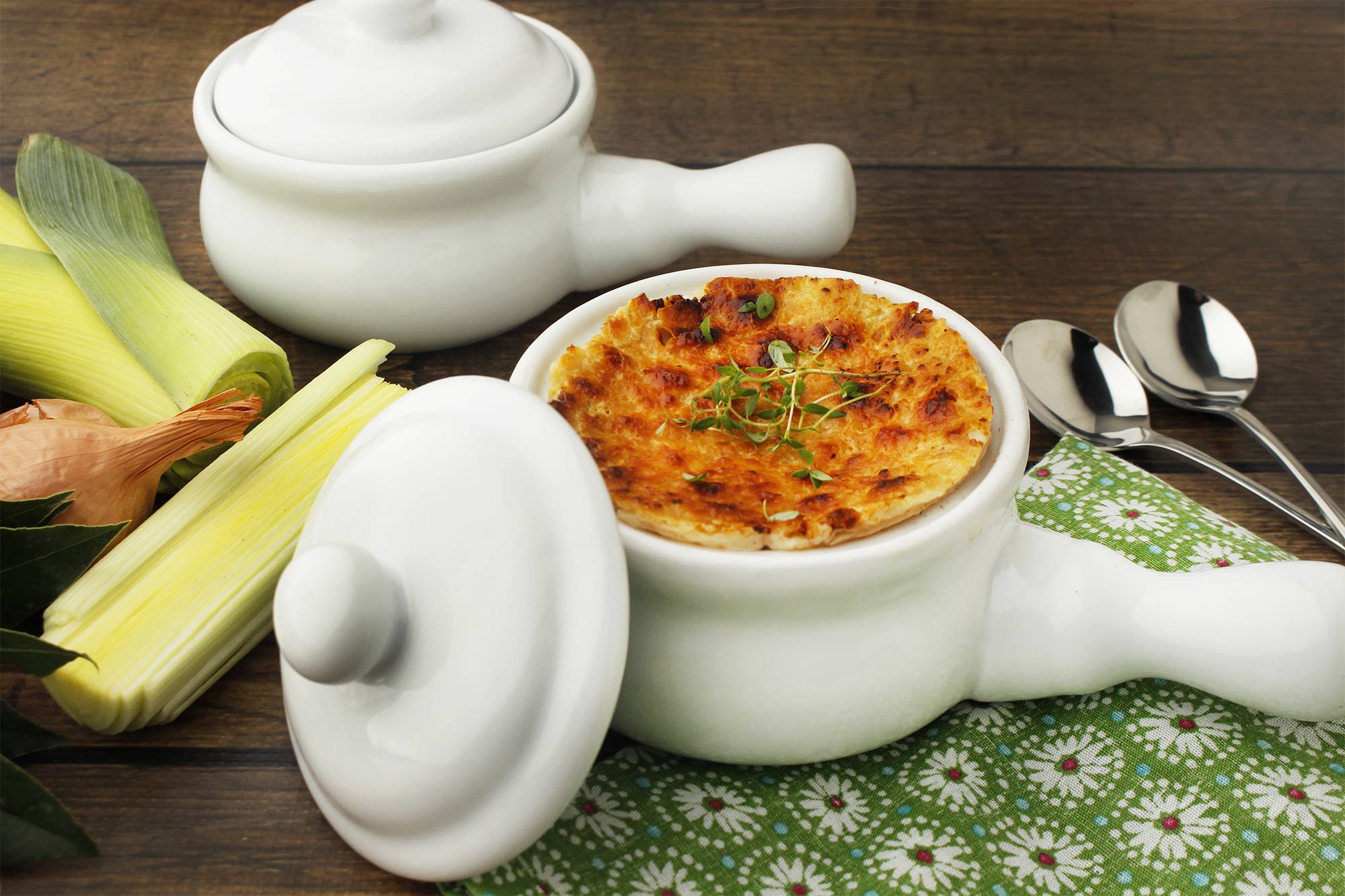 The slow caramelization of cooking the onions, leeks and shallots gives this French onion-like soup a rich and complex flavor. Gratine in French means to top with a browned crust, typically bread and cheese. Cooking this soup takes some time (and a little patience), but it will be worth every minute.
INSTRUCTIONS
Shop our: oil, vinegar, cheese, broth, organic produce farm boxes
In a large, thick-bottomed pot or Dutch oven, heat the oil over medium-high heat until smoky. Add the onions and cook, stirring occasionally, until softened, about 8 to 10 minutes. Add in the shallots and leeks. Lower heat to medium-low and cook, stirring frequently, until onions, leeks and shallots are a rich golden brown in color, approximately 1 to 1 1/2 hours. Be careful not to burn the onions, or they will end up tasting bitter. If the browned onions threaten to burn, add 1 to 2 tablespoons of water, scrape up the browned bits and continue cooking. At the end of the cooking time, season with salt and pepper.
Pour in the Marsala wine and apple cider vinegar and bring to a simmer, scraping up any caramelized bits. Cook until the alcohol is mostly gone, about 3 minutes. Add the stock, garlic, thyme sprig and bay leaf. Raise the heat to medium-high and bring to a simmer. Lower the heat and simmer for 30 minutes.
Discard thyme stems and bay leaf.
Preheat the broiler and position oven rack to top position. Butter toasts and rub all over with the garlic clove until fragrant.
Spoon the soup into 4 oven-proof serving bowls, until 3/4 full. Top with garlic toast and smother with cheese. Broil until cheese is melted and browned in spots.
Garnish with chives and serve.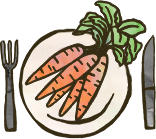 Fresh Ingredients Delivered to Your Door
Get connected to the finest organic farmers and artisans in your area. We deliver organic produce fresh from our family farm right to your door. From our field today to your fork tomorrow, there's a simple way to live deliciously!
GET DELIVERIES!