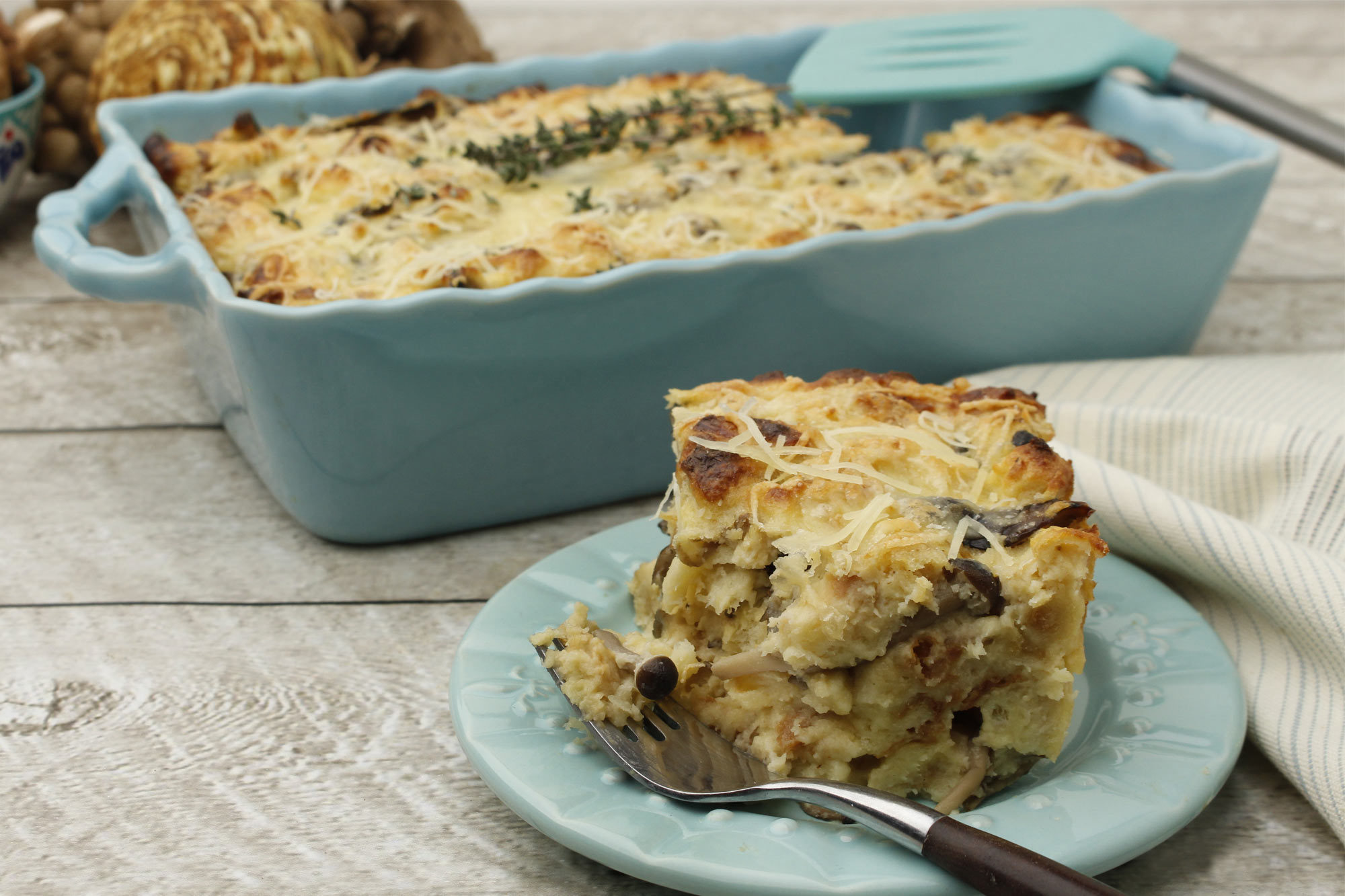 Celery Root and Mushroom Bread Pudding
The celery root is not a pretty vegetable, but once you've tried this delicious, buttery, savory bread pudding, you'll want to cook with celery root all the time.

INSTRUCTIONS
Preheat the oven to 400 degrees F.
Combine the milk, cream, and celery root in a small saucepan. Bring to a boil, then reduce heat and simmer until celery root is tender, about 10 minutes. Let cool slightly. Transfer mixture to a blender or food processor; puree until smooth. Add sea salt and pepper.
Meanwhile, lightly toast the bread in the oven, tossing once, until golden brown, about 10 minutes.
In a large skillet, heat the olive oil over medium-high heat. Add mushrooms and cook, tossing occasionally, until they have become golden, about 8 minutes. Add ½ cup white wine and bring to a boil, scraping up browned bits with a wooden spoon; cook until the wine evaporates. Season with salt and pepper. Transfer to a bowl.
Butter or oil a shallow 2-quart baking dish. In a large bowl, whisk together the celery-root mixture, eggs and thyme leaves. Fold in the toasted bread and mushrooms. Pour into the prepared dish and bake until the bread pudding is set and slightly browned, about 20 minutes. Sprinkle with cheese and bake 5 more minutes.
Garnish with thyme sprigs.
Serve warm.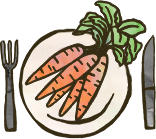 Fresh Ingredients Delivered to Your Door
Get connected to the finest organic farmers and artisans in your area. We deliver organic produce fresh from our family farm right to your door. From our field today to your fork tomorrow, there's a simple way to live deliciously!
GET DELIVERIES!