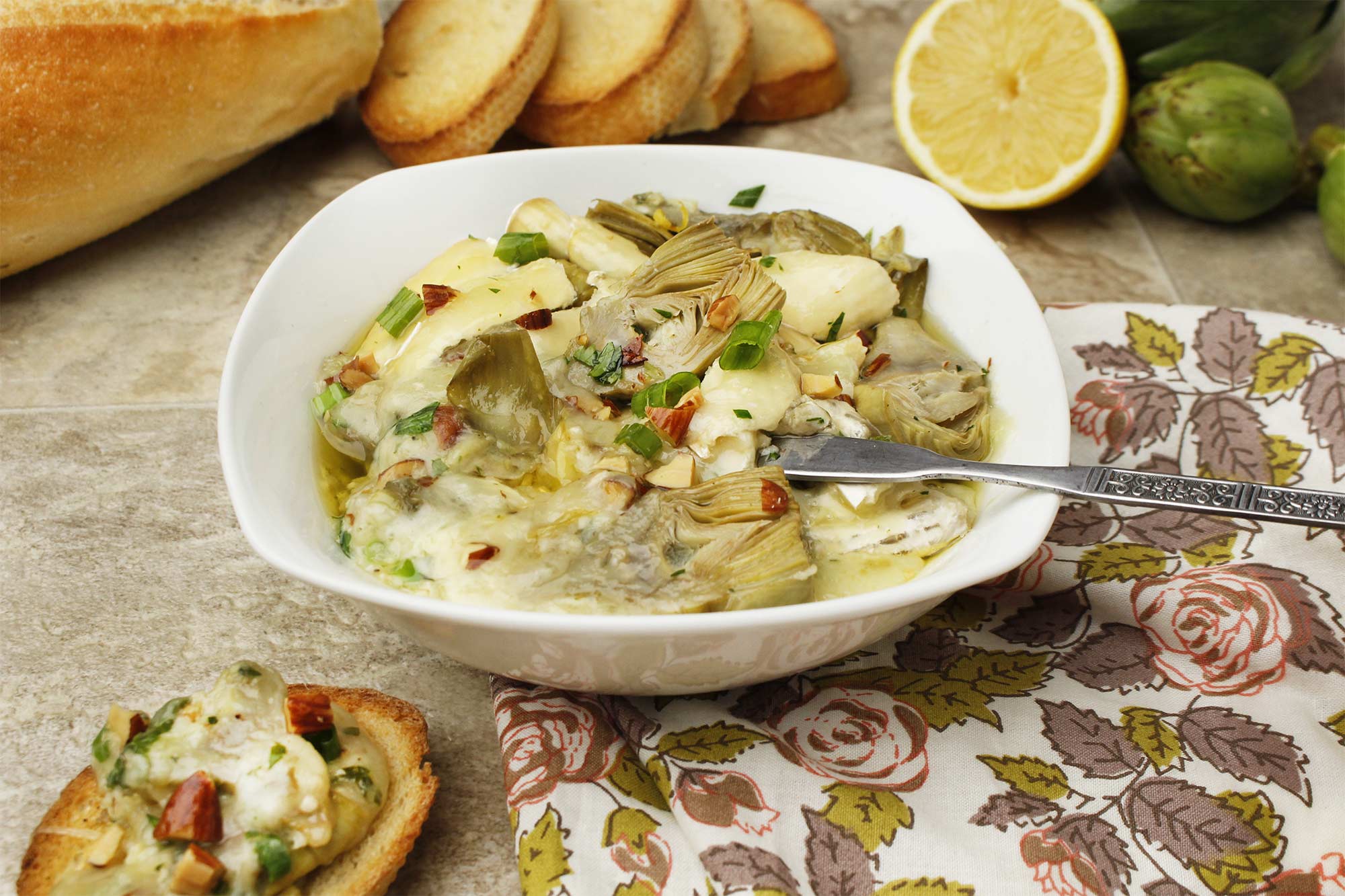 Brie and artichoke are a delightful combination in this addicting dip.

INSTRUCTIONS
Preheat the oven to 425 degrees F.
Fill a medium bowl with water and ice. Cut one lemon in half and squeeze the lemon juice into the bowl, then place the two halves into the bowl. Set aside.
For baby artichokes: Working with one artichoke at a time, snap off the tough outer leaves until pale-green leaves are exposed. Cut off the top third. Using a paring knife, peel the dark-green layer from base and stem; trim stem. Cut each artichoke in half lengthwise. Place the artichokes in the ice water bath as you work.
For artichoke hearts: Cut off the stem and the top inch of the artichoke. Peel off all of the outer leaves, revealing the pale, tender inner leaves. Using a melon baller or spoon, thoroughly remove the choke (the hairy part) of the artichoke. Quarter each heart and immediately place the artichoke hearts in the ice water bath.
When you've finished prepping the artichokes, fit a steamer basket into a medium pot. Lay each baby artichoke or heart onto the steam basket, cut side down. Pour in the lemon ice-water and bring to a simmer. Cover and simmer until the artichokes are tender, about 10 to 12 minutes. Let them cool in the steamer basket.
Place the brie in a round baking dish.
In a small mixing bowl, mix together the artichokes, garlic, Parmesan, yogurt, parsley, green onions, salt and pepper. Taste and adjust seasoning if needed. Spoon the mixture over and around the brie. Bake until warm and soft, about 10 minutes.
Meanwhile, in a dry sauté pan, toast the almonds on low heat until lightly browned, about 1 minute. Allow to cool slightly and coarsley chop.
Sprinkle the toasted almonds over the top of the cheese along with more parsley and Parmesan cheese if desired.
Serve warm with toasted baguette slices for dipping.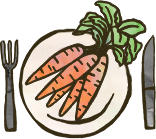 Fresh Ingredients Delivered to Your Door
Get connected to the finest organic farmers and artisans in your area. We deliver organic produce fresh from our family farm right to your door. From our field today to your fork tomorrow, there's a simple way to live deliciously!
GET DELIVERIES!