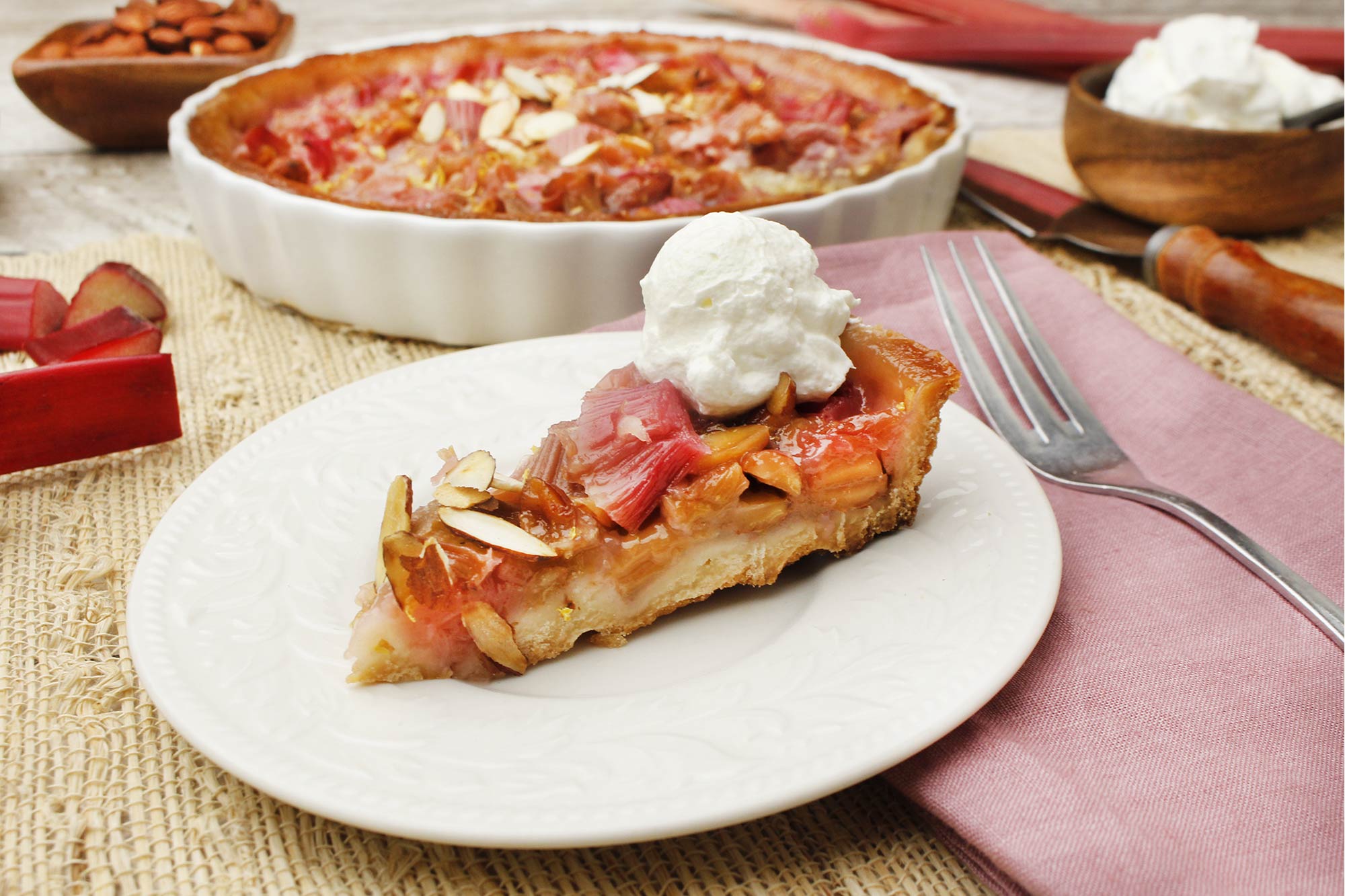 Rhubarb season is one of our favorite times of year. This tart is sweet and tangy with a delicate almond crunch.
INSTRUCTIONS
Shop our: baking ingredients, almonds, vinegar, organic produce farm boxes
Preheat the oven to 350 degrees F. Spray a 10 inch tart pan or dish with nonstick spray.
Cut the butter into cubes and put them in the freezer. Chill at least 10-15 minutes.
Using a food processor, pulse the flour, almond flour, salt, sugar and frozen butter. Pulse until combined and resembles coarse meal, about 15 seconds. Pour the vinegar into the ice water, then slowly pulse the ice water/vinegar into the flour mixture, just until the mixture holds together. If the dough is still too dry, add additional ice water, 1 tablespoon at a time. Shape the dough into a disk and wrap in plastic. Refrigerate until firm, at least 30 minutes and up to overnight.
On a lightly floured surface, roll out the dough into a ⅛-inch circle. Lay the dough into the bottom of the tart pan, pressing into the sides. Trim off any excess dough. Freeze 10 minutes.
Meanwhile, in a medium bowl, stir together the rhubarb, sugar, cornstarch, salt, 1 tablespoon lemon juice, 1 tablespoon lemon zest, chopped almonds and almond extract. Pour the filling into the tart shell. Bake until the filling is set, about 1 hour and 15 minutes. Remove from oven.

If using a tart pan: Release the sides of pan immediately. Let the tart cool on the pan base on a wire rack.
If using a tart dish: Let the tart cool in the dish.
In a dry sauté pan on medium-high heat, toast the sliced almonds until golden, about 1 minute.
Garnish the tart with toasted almond slices and more lemon zest.
Serve with your favorite ice cream or gelato if desired.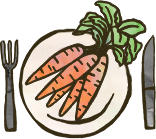 Fresh Ingredients Delivered to Your Door
Get connected to the finest organic farmers and artisans in your area. We deliver organic produce fresh from our family farm right to your door. From our field today to your fork tomorrow, there's a simple way to live deliciously!
GET DELIVERIES!