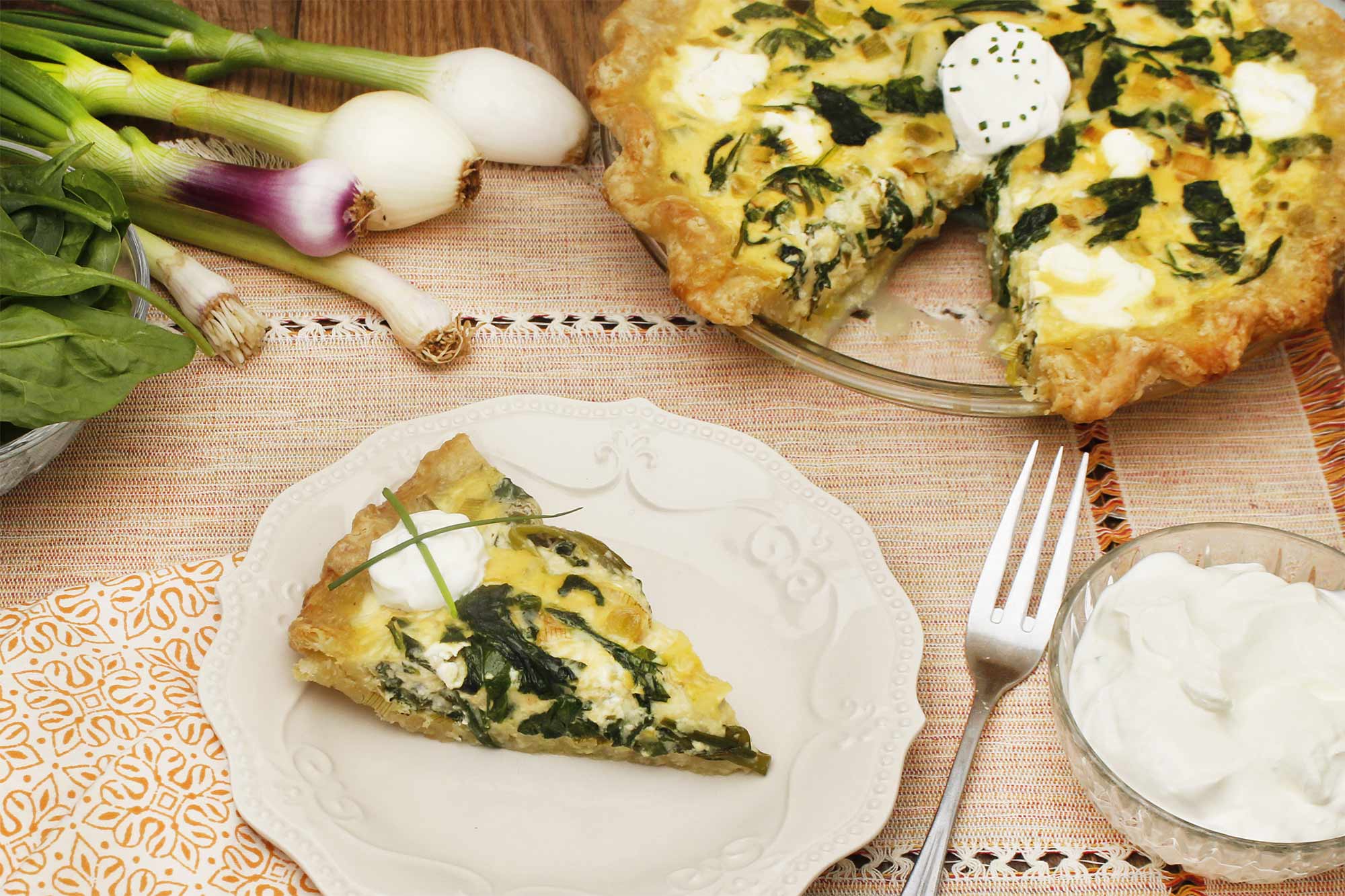 Spring Onion, Green Garlic and Spinach Quiche
This creamy quiche is a fantastic way to highlight the bounties of spring.

INSTRUCTIONS
Preheat the oven to 375 degrees F.
Spray an 8-9 inch pie plate with nonstick spray.
Roll out the pie dough into a 12-inch diameter circle, approximately 1/8-inch thick. Place the dough into your 8 - 9 inch pie plate, making sure to press the dough into the corners and bottom of the pie plate. Fold the excess dough over the top edge, and using your forefinger and thumb, flute the edges. Chill the dough while you prepare the other ingredients.

Grate the cheese and set aside.

Heat the olive oil in a sauté pan over high heat. Add the spring onions and cook until slightly browned, about 3 minutes. Add the green garlic and cook until fragrant and tender, about 3 minutes. Lower the heat and add the spinach. Sauté, stirring frequently, until the spinach is tender and wilted, about 2 minutes. Put the spring onion, green garlic and spinach mixture into a small bowl and set aside.

In a medium bowl, beat the eggs slightly and whisk in the half & half, cheese, salt and pepper. Whisk in the spring onion, green garlic and spinach mixture.

Pour the mixture into the chilled pie shell. Reserve ¼ cup sour cream for garnish and dollop the remaining ½ cup sour cream in teaspoon-sized scoops on top of the quiche.

Bake 40 minutes until a knife inserted into the center comes out clean.

Serve the quiche warm with a dollop of sour cream on top and sprinkle with minced chives.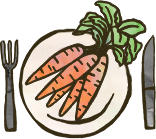 Fresh Ingredients Delivered to Your Door
Get connected to the finest organic farmers and artisans in your area. We deliver organic produce fresh from our family farm right to your door. From our field today to your fork tomorrow, there's a simple way to live deliciously!
GET DELIVERIES!