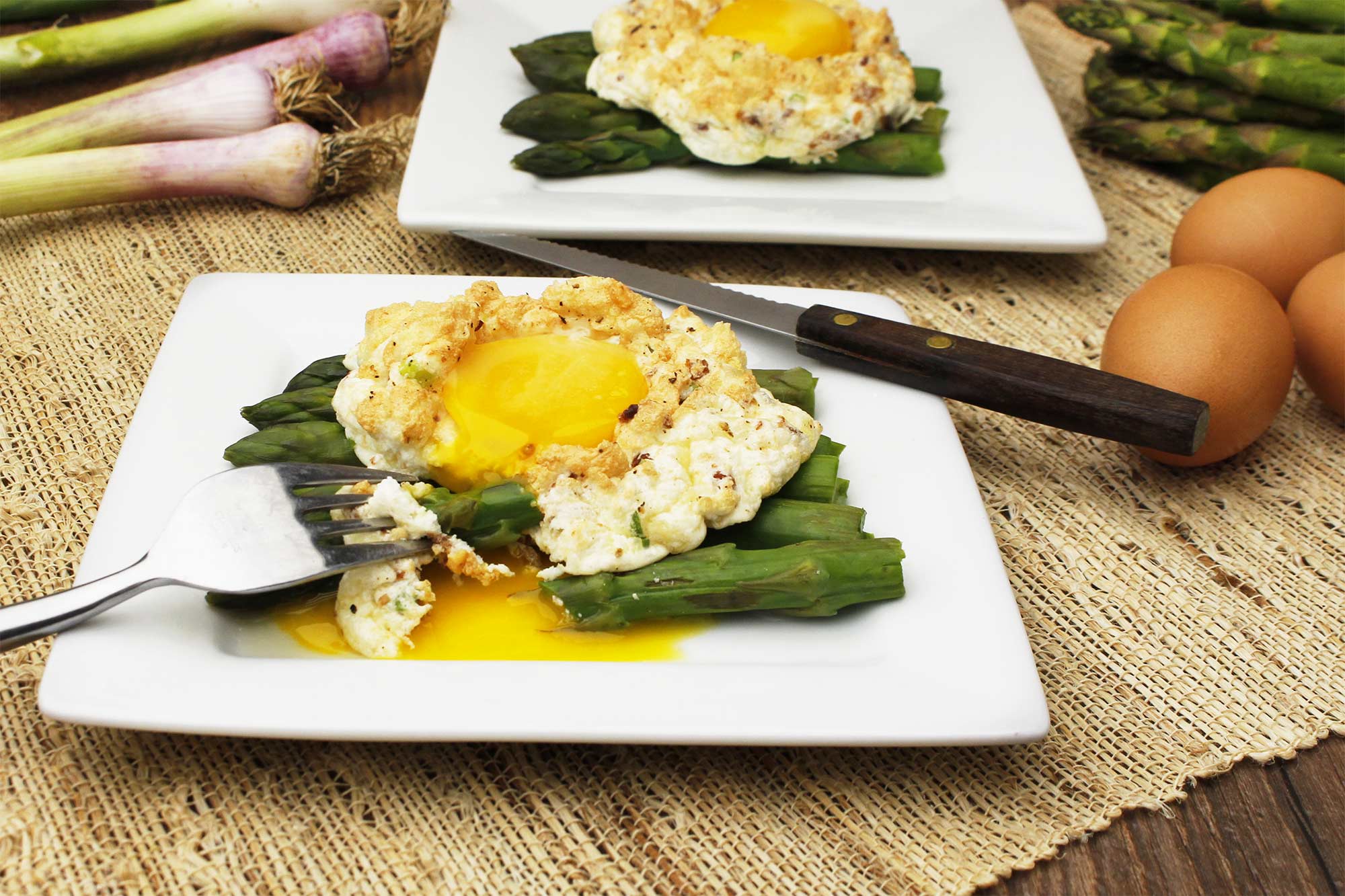 Green Garlic, Spring Onion and Asparagus Egg Clouds
This fun new culinary trend is really taking off, so we were excited to try it out ourselves and add some delicious spring veggies to the plate. The yolk is nestled in a little cloud of whipped egg white. It's a fun new recipe to serve for breakfast, brunch, lunch or dinner.
INSTRUCTIONS
Preheat the oven to 450°F. Line a large baking sheet with parchment paper.
Bring a medium pot of heavily salted water to a boil, break the tough bottoms off of the asparagus (they will break off naturally) and toss the asparagus into the boiling water. Cook until the asparagus turns bright green and is slightly tender, about 1-2 minutes. Place the asparagus in an ice bath to stop the cooking process. Remove them and set aside.
Melt the butter in a sauté pan on medium heat. Add the green garlic and sauté for 2 minutes. Add the spring onion and sauté for another 2 minutes. With a slotted spoon, lay the mixture onto a paper towel to soak up some of the butter.
Carefully separate the egg whites from the egg yolks without breaking the yolks. Set aside the yolks for later. Place the egg whites into the clean bowl of your stand mixer, or a large mixing bowl. Whip the egg whites on low until they are a bit frothy, then whip them on high until stiff, glossy peaks form.
In a separate bowl, put in half the beaten egg whites and gently fold in all the other ingredients, including the garlic and spring onion mixture, then fold in the rest of the egg whites. With an ice-cream scoop or large spoon, spoon the batter into four cloudlike mounds onto the parchment-lined baking sheet. Make an indent in the center of each mound.
Bake the clouds, until a little golden, for about 4-5 minutes. Add one egg yolk into each cloud and cook another 1-2 minutes more (you will have one extra yolk).
Place four blanched asparagus side-by-side onto four serving plates. With a spatula, gently remove the cooked egg clouds and place them onto the asparagus. Serve immediately.
*Egg clouds and yolks will deflate as they start to cool so it's best to eat right away.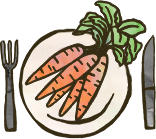 Fresh Ingredients Delivered to Your Door
Get connected to the finest organic farmers and artisans in your area. We deliver organic produce fresh from our family farm right to your door. From our field today to your fork tomorrow, there's a simple way to live deliciously!
GET DELIVERIES!