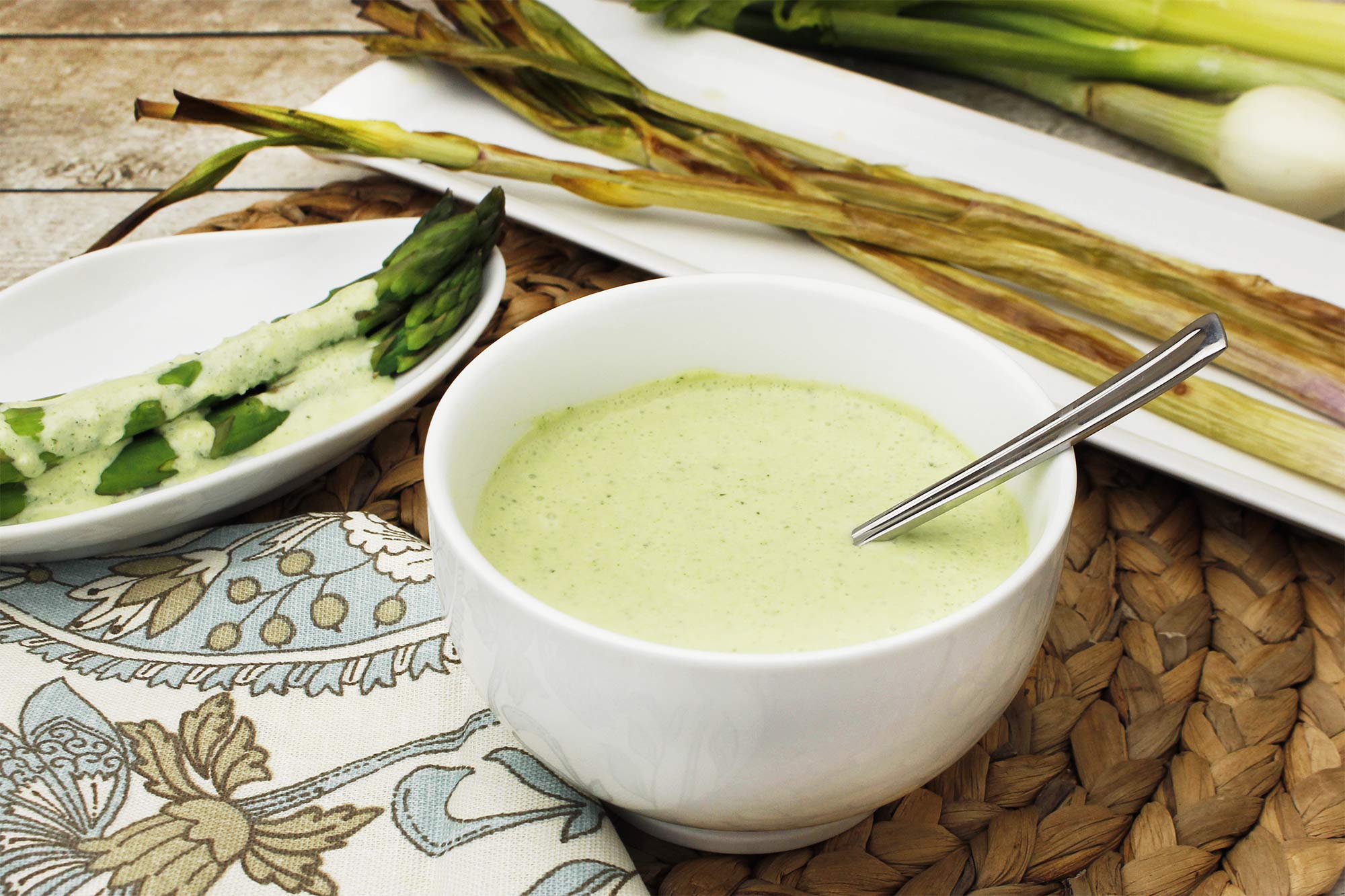 Roasted Green Garlic Sauce
This oven roasted sauce can be served warm or cold and is perfect over grilled asparagus, potatoes and salads or even spread on sandwiches.
INSTRUCTIONS
Preheat the oven to 375 degrees F.
Drizzle the olive oil over the green garlic and place in a rimmed baking dish. Roast in the oven until tender and slightly caramelized, about 15-20 minutes. (Do not burn or char). Add the salt, pepper, spring onions or leeks, celery , thyme, 1 tablespoon butter and wine, and cook for another 10-15 minutes, until some of the wine has evaporated. Remove any dark or charred parts from the green garlic.
Pour the contents of the baking dish into a food processor or blender and add the second tablespoon of butter. Start on the lowest speed, pulsing to break up any large pieces. Increase the speed as you go and continue to blend until it's smooth and puréed. Add a little hot water if needed to create a thick but pourable sauce.
If serving hot, heat the sauce in a small pot over low heat before serving. If using cold, taste before use to see if it needs a little more salt or pepper.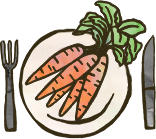 Fresh Ingredients Delivered to Your Door
Get connected to the finest organic farmers and artisans in your area. We deliver organic produce fresh from our family farm right to your door. From our field today to your fork tomorrow, there's a simple way to live deliciously!
GET DELIVERIES!