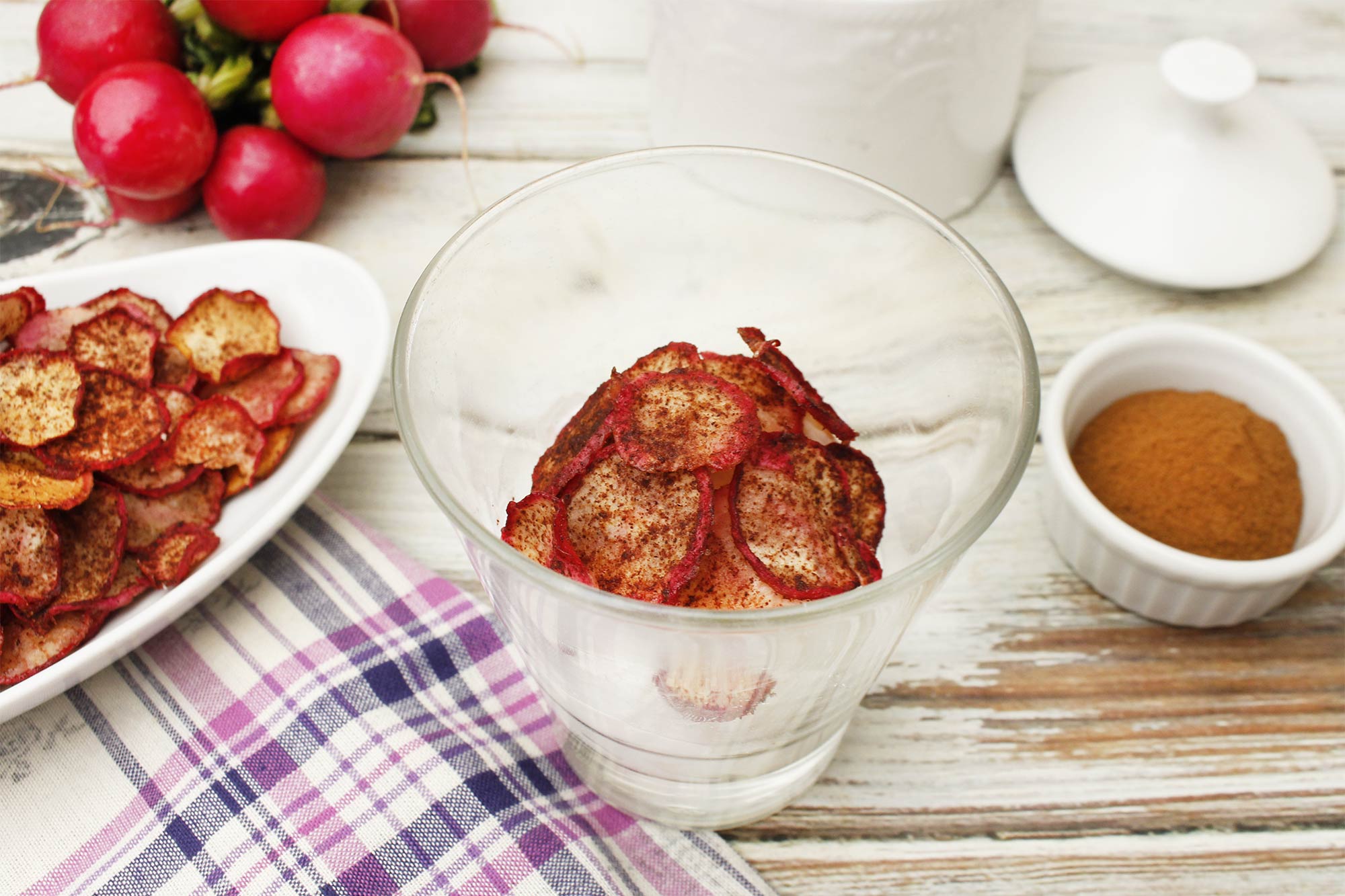 Cinnamon Sugar Radish Chips
Okay, hear us out. Not only does baking these chips tame down the radish flavor, but they're covered in sugar, honey and cinnamon and are surprisingly buttery with a hint of tartness. You've got to try these -- they're delicious dipped in ice cream or yogurt.
INSTRUCTIONS
Preheat the oven to 350 degrees F. Line a baking sheet with parchment paper.
With a sharp knife or mandoline, thinly slice the radishes and put them in a bowl. Add 1 tablespoon olive oil, 1 tablespoon sugar and the lemon juice. Toss to coat completely, then let sit for 20 minutes to allow the natural juices to release. Drain any liquid, then add the remaining olive oil, remaining sugar, honey and cinnamon. Toss again to coat completely.
Spread the chips evenly in one layer onto the baking sheet. Bake for 20 minutes, then remove the radishes from the oven and flip them over. Reduce the oven temperature to 275 degrees F and bake for another 20 minutes. The chips will shrink a bit and, once cooled, will crisp up nicely.
Eat them on their own or serve them over ice cream or yogurt.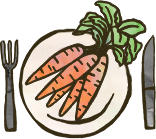 Fresh Ingredients Delivered to Your Door
Get connected to the finest organic farmers and artisans in your area. We deliver organic produce fresh from our family farm right to your door. From our field today to your fork tomorrow, there's a simple way to live deliciously!
GET DELIVERIES!