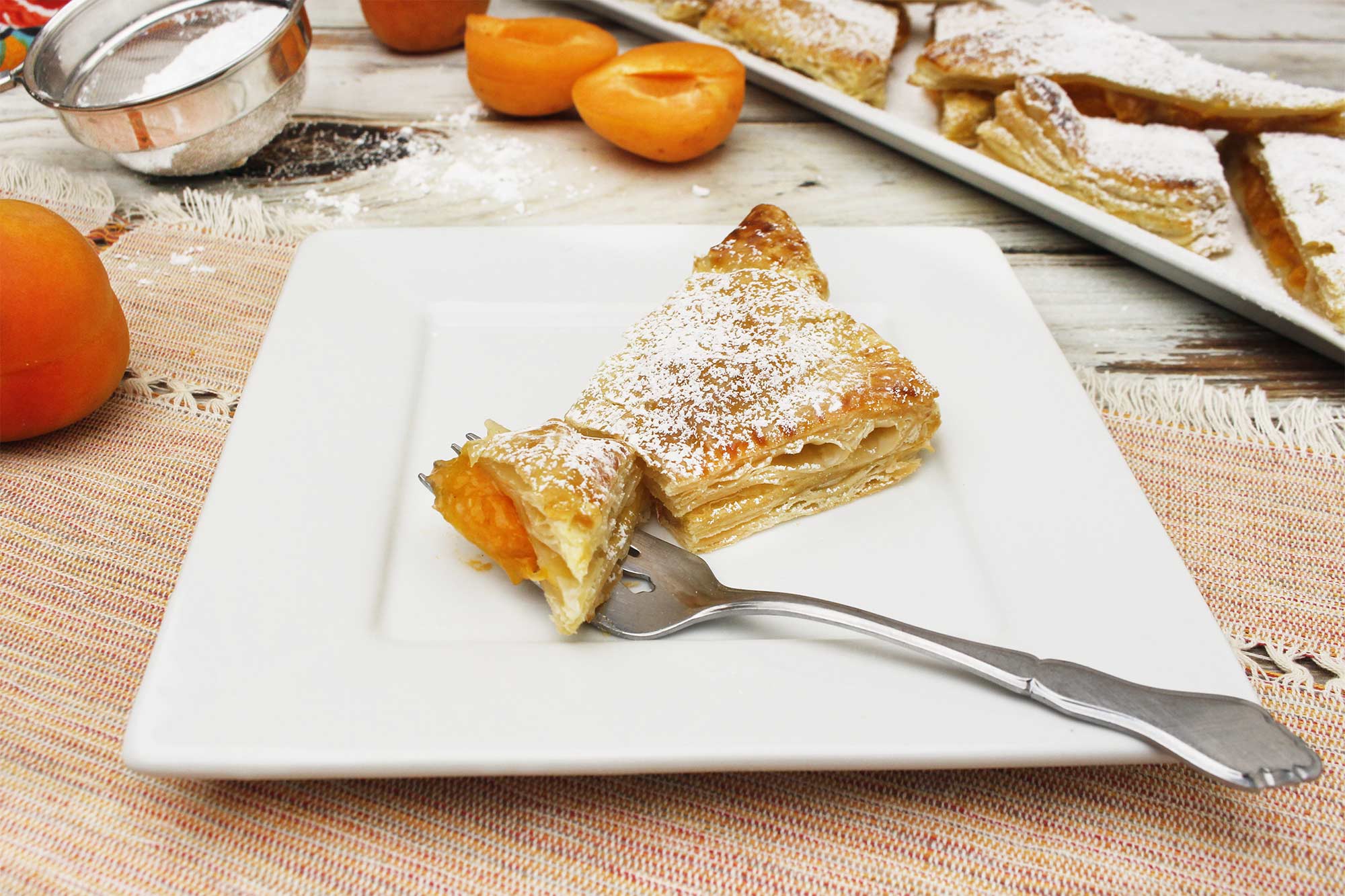 This light and airy puff pastry dessert is filled with apricots and has a delicate crispy crunch.
INSTRUCTIONS
Shop our: baking ingredients, honey, organic produce farm boxes
Preheat the oven to 400 degrees F. Line a baking sheet with parchment paper.
In a medium bowl, toss the apricots with the sugar or honey, almond extract, lemon zest, lemon juice and cornstarch until well combined. Set aside until the natural juices start to release, about 15 minutes.
Meanwhile, put the puff pastry sheet on a floured surface and gently roll out any uneven edges.
Cut the pastry into four large squares. Brush each square with the egg wash. Spoon about 2 tablespoons of the apricots onto the center of each square, on top of the egg wash side. Pull one side over into a triangle, stretching it over the fruit. Press the dough together, then use a fork to press along the edges to seal.
Brush each turnover on top with the egg wash, then poke the top center of each turnover with a fork.
Bake on a parchment-lined baking sheet for about 20 minutes, or until the turnovers are puffy and golden brown.
Cool slightly and dust with powdered sugar. Serve immediately.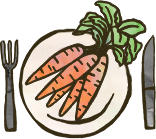 Fresh Ingredients Delivered to Your Door
Get connected to the finest organic farmers and artisans in your area. We deliver organic produce fresh from our family farm right to your door. From our field today to your fork tomorrow, there's a simple way to live deliciously!
GET DELIVERIES!