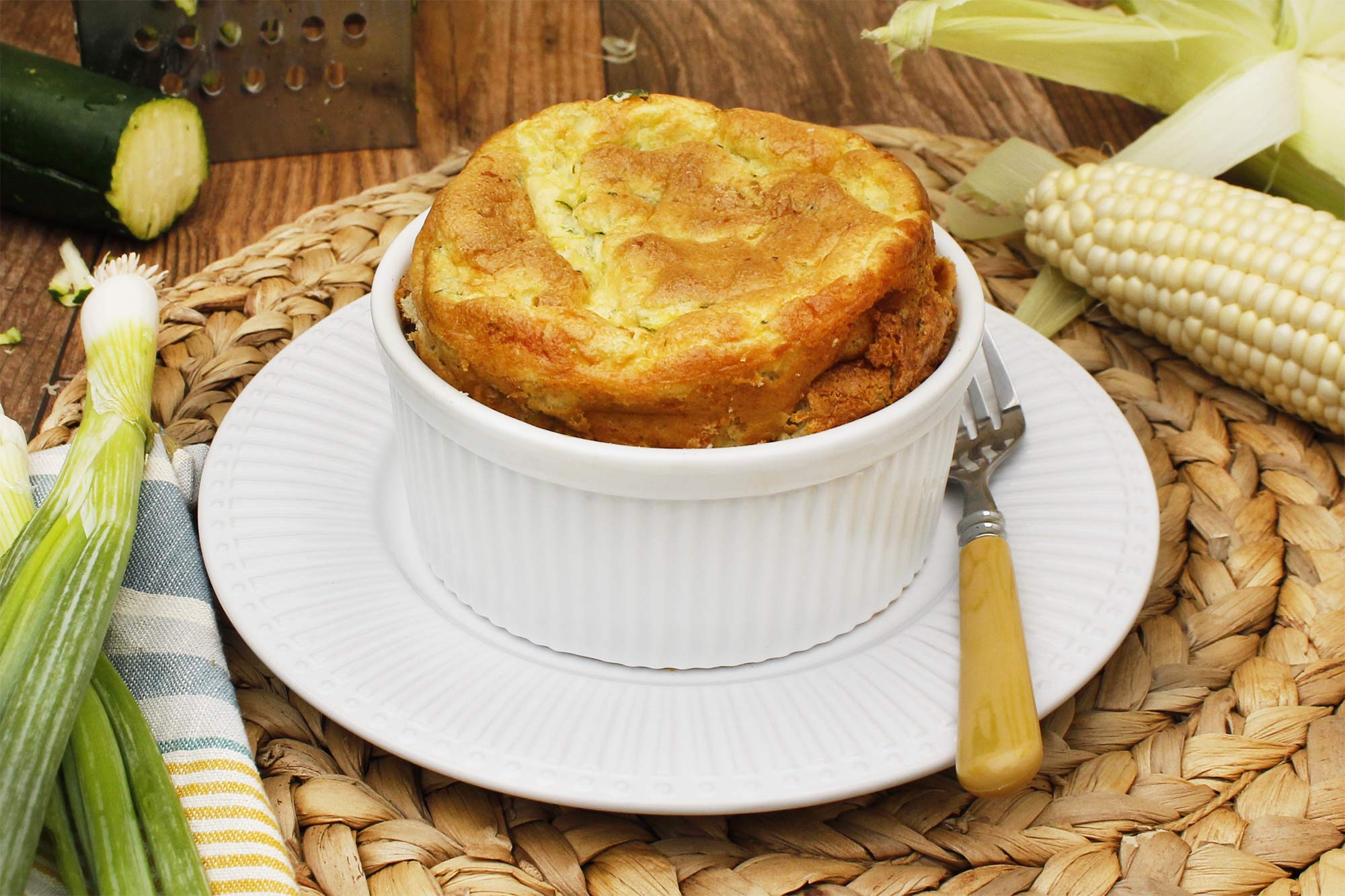 Zucchini and Sweet Corn Soufflé
This savory souffle is fluffy and delicious, filled with zucchini, corn and cheese.
INSTRUCTIONS
Shop our: spices, baking ingredients, dairy, organic produce farm boxes
Preheat the oven to 350 degrees F. Grease a 2 ½ quart soufflé dish with butter and dust lightly with flour.
Shred the zucchini into a colander over a plate or bowl. Sprinkle with 1 teaspoon salt and toss to coat. Let stand 30 minutes, until most of the natural juices are released. Rinse and drain well, blot dry with paper towels. Set aside.
Meanwhile, separate the egg whites from the yolks and let stand at room temperature for about 20 minutes. Put the yolks in medium bowl and the egg whites in a large mixing bowl.
Cut the corn kernels from cobs. In a large skillet over medium-high heat, cook the corn with 1 tablespoon butter until the corn is a bit tender, about 1-2 minutes. Pour the corn into a large bowl and set aside.
In the same skillet, heat the rest of the butter over medium-high heat. Add the green onions and zucchini and cook until tender, about 1-2 minutes. Stir in the flour, 1 teaspoon salt and pepper until blended well; slowly stir in the milk. Bring to a boil while stirring constantly. Cook until the sauce is thickened, 1-2 minutes.
Stir ¼ cup of the hot zucchini mixture into the egg yolks and stir to combine. Pour the egg yolk mixture into the bowl of corn, then add the rest of the zucchini mixture into the corn. Mix well. Stir in the cheese.
Beat the egg whites in the large mixing bowl on high speed until stiff but not dry. With a spatula, gently fold the egg whites into the zucchini/ corn mixture, in three batches (making sure to keep the egg whites fluffy). Pour into the prepared soufflé dish.
Bake 45-50 minutes or until the top is puffed and the center appears set. Serve immediately.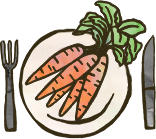 Fresh Ingredients Delivered to Your Door
Get connected to the finest organic farmers and artisans in your area. We deliver organic produce fresh from our family farm right to your door. From our field today to your fork tomorrow, there's a simple way to live deliciously!
GET DELIVERIES!