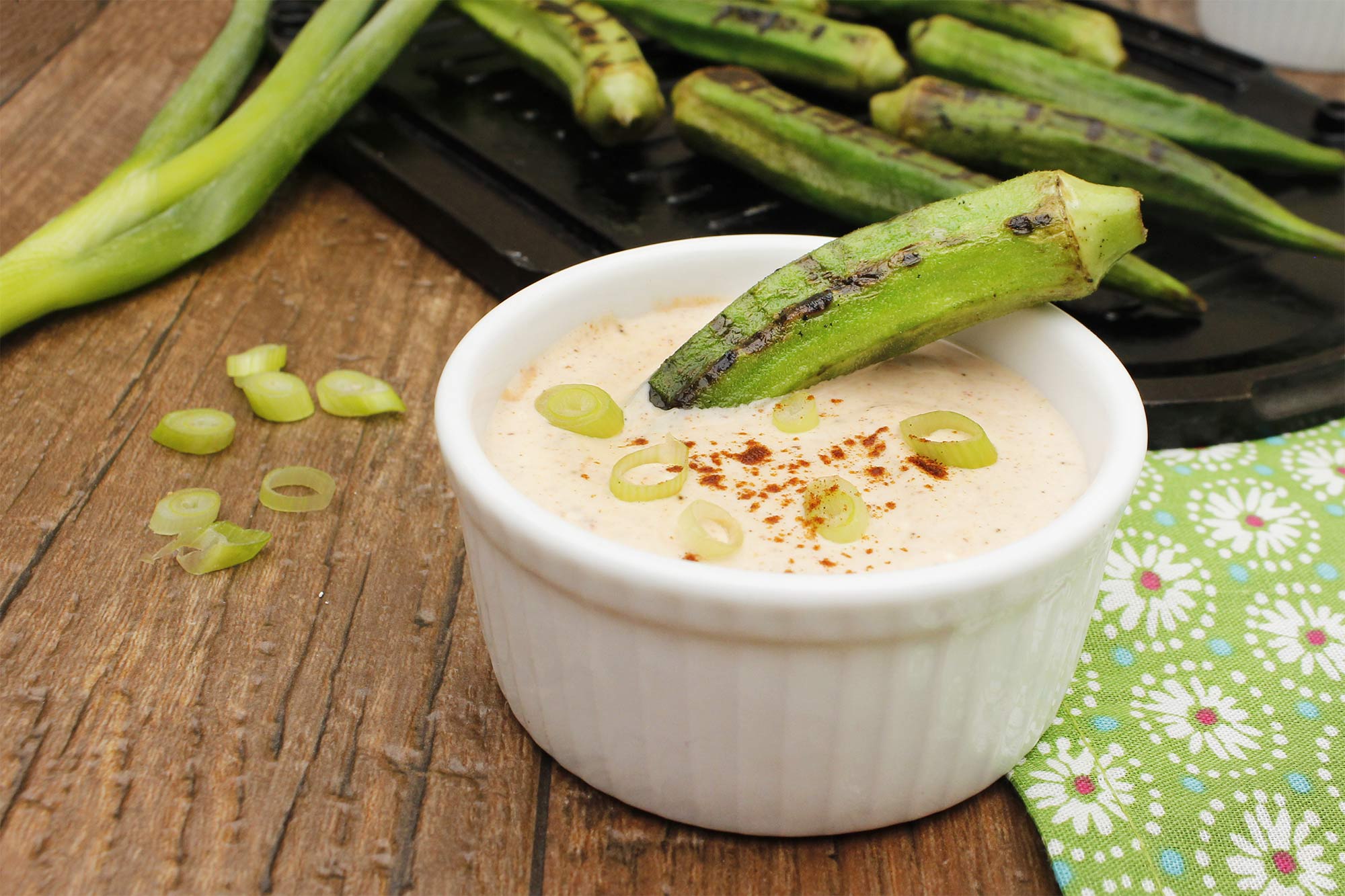 Grilled Okra with Spicy Chipotle Dipping Sauce
Chipotles are small peppers that have been dried through a smoking process and have a deliciously smoked flavor, pairing perfectly with the grilled okra.

INSTRUCTIONS
Preheat a grill to high heat. (See below for alternatives if you don't have a grill).
Toss the okra in a mixing bowl with the olive oil, salt and pepper until well coated. Set aside.
In a food processor or blender, puree the sour cream, mayonnaise, chipotle, adobo sauce, ground annatto, chili powder, garlic, lemon or lime juice and the salt. Blend until thoroughly combined. Taste and add more adobo sauce, lemon or lime juice and salt if needed. Pour the sauce into a small serving cup and chill while grilling the okra.
Lay the okra onto the grill in a single layer. Cover and cook for about 1-2 minutes, on each side making nice grill marks, about 5-8 minutes total.
Transfer the hot grilled okra to a serving plate and serve immediately with the chipotle sauce and chopped green onions as a garnish.
No grill? You can also roast the okra in high heat in the oven or in a scorching-hot cast-iron skillet over high heat. The okra will taste a little less smoky, but no less delicious.
Store the leftover chipotles in adobo in a clean jar or other seal-able container. Store in the fridge for several more weeks or freeze in small portions for up to 3 months.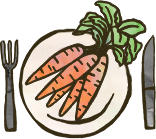 Fresh Ingredients Delivered to Your Door
Get connected to the finest organic farmers and artisans in your area. We deliver organic produce fresh from our family farm right to your door. From our field today to your fork tomorrow, there's a simple way to live deliciously!
GET DELIVERIES!