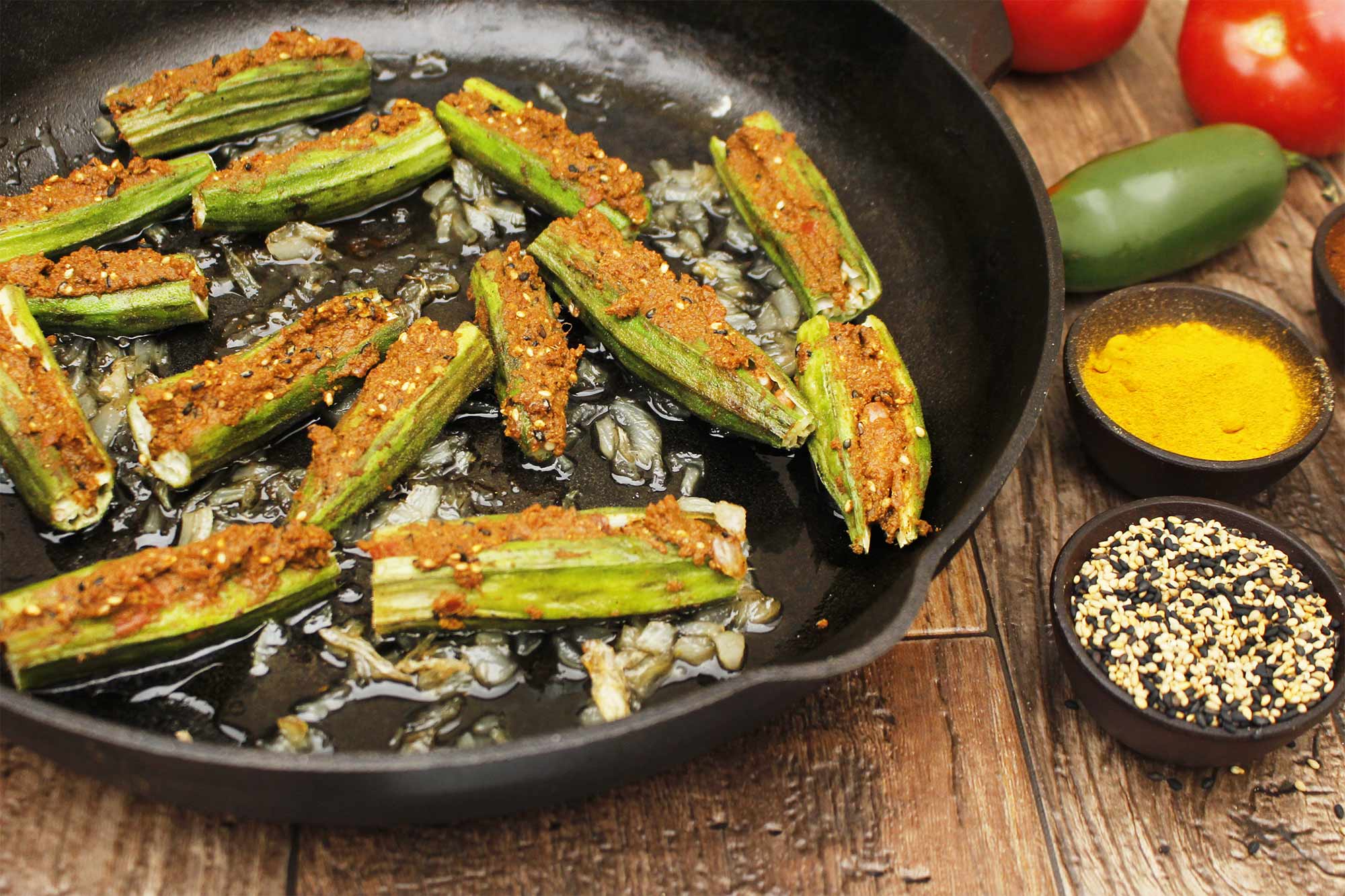 Garam Masala typically consists of whole spices that are roasted and ground into a spice mix used in many Eastern Indian dishes. This is an easy version of masala made into a paste and then stuffed into okra.
INSTRUCTIONS
Wash and dry the okra. Cut the stems and tails off of the okra. Carefully cut a vertical slit in the okra starting from the stem side and down towards the pointed side without cutting them in half.
In a food processor, puree the tomato, garlic, ginger, cumin, coriander, chili powder, garam masala, turmeric, sesame seeds, salt, 1 teaspoon lemon juice and 1 tablespoon yogurt. Pulse until a paste is created, using more yogurt if it is too thick. (Just so the mixture is pliable).
In a large skillet on medium heat, heat the olive oil. When hot, add the onions and cook until they are translucent, about 5 minutes.
Meanwhile, stuff about a teaspoon of the masala into the slits of each okra, filling them the best that you can. They don't need to be perfect and can be overstuffed a bit.
Lay the okra in a single layer in the skillet with the onions and gently mix in with the onions. Cover and cook for about 15-20 minutes on medium-low heat, stirring occasionally (gently so as to not break up the okra too much). Sprinkle with salt and pepper to taste.
Uncover and continue cooking for about 5 minutes.
Serve hot with the caramelized onions.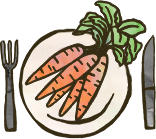 Fresh Ingredients Delivered to Your Door
Get connected to the finest organic farmers and artisans in your area. We deliver organic produce fresh from our family farm right to your door. From our field today to your fork tomorrow, there's a simple way to live deliciously!
GET DELIVERIES!