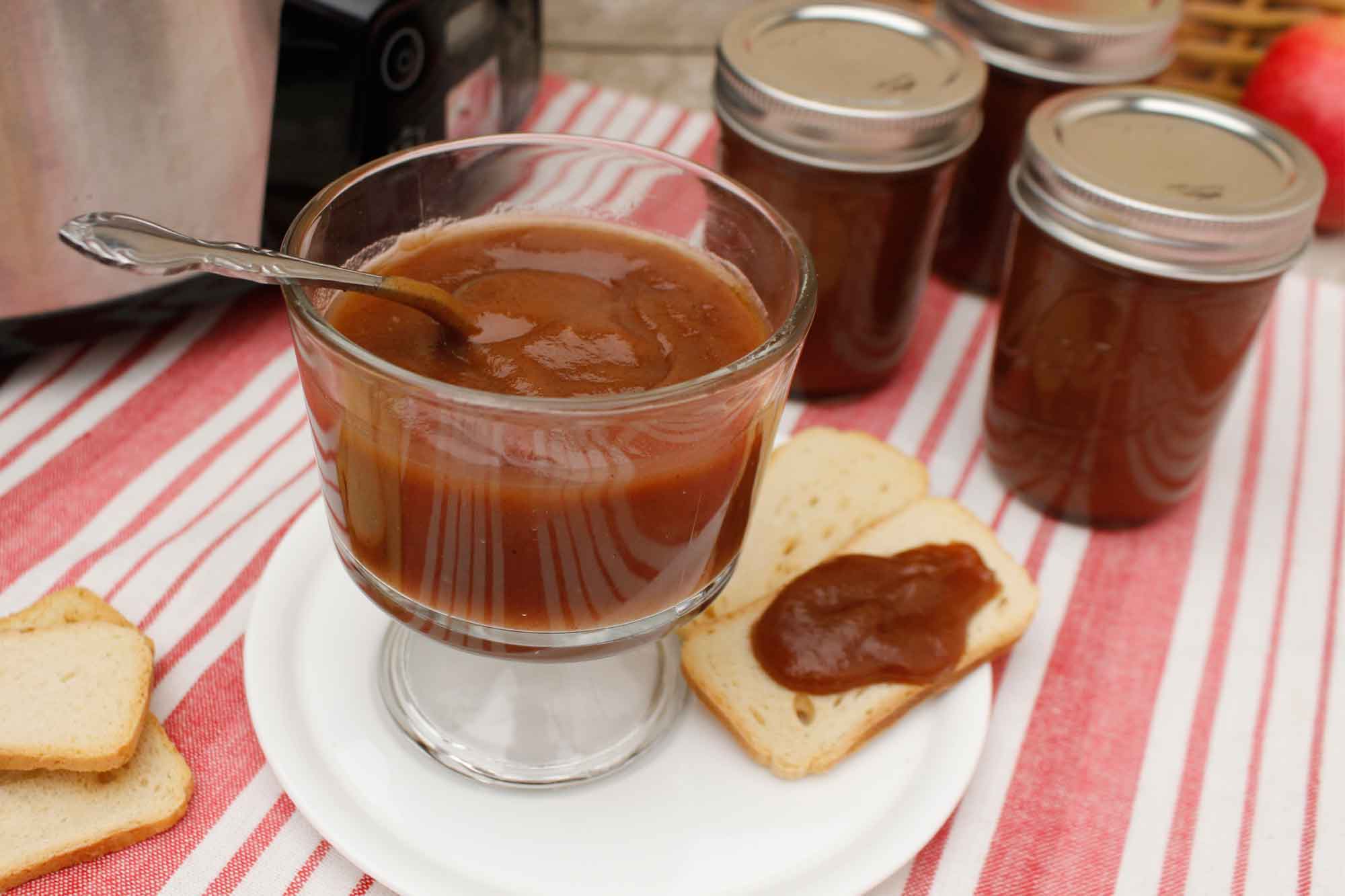 Rich and sweet, stir this apple butter into oatmeal, spoon over pancakes or spread on toast. This also makes a perfect holiday gift!
INSTRUCTIONS
Prepare 4 (7.5 ounce) mason jars by boiling the jars and the lids. Let dry on a clean towel.
Toss all the ingredients in a 5 or 6 quart slow cooker until the apples are well coated. Cover and cook on low 8-10 hours overnight, until apples are very tender. (Alternatively, you can cook the apples in a large metal-bottomed pot over medium-low heat for 1 hour, until the apples are very tender).
Once the apples are tender, pour the mixture (in batches) in a blender or use an emulsion mixer and puree until smooth. Pour the pureed apples through a fine-mesh sieve back into the slow cooker or the large pot. Discard any pulp left in the sieve.
Cook in the slow cooker, uncovered, on high 1½ hours or until the mixture is thick, stirring occasionally. (If finishing in a pot, then cook on medium-low heat until thick, about 30 minutes, stirring frequently).
While hot, carefully spoon the apple butter into prepared mason jars and let sit until the tops pop, letting you know they sealed. (If they don't seal naturally, boil the apple-filled jars in a large pot of water for 10 minutes until the lids pop).
Serve on toast, stir into oatmeal or spoon over ice cream. The apple butter will keep for several weeks unopened in a cool dry place or in the fridge up to several months.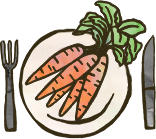 Fresh Ingredients Delivered to Your Door
Get connected to the finest organic farmers and artisans in your area. We deliver organic produce fresh from our family farm right to your door. From our field today to your fork tomorrow, there's a simple way to live deliciously!
GET DELIVERIES!