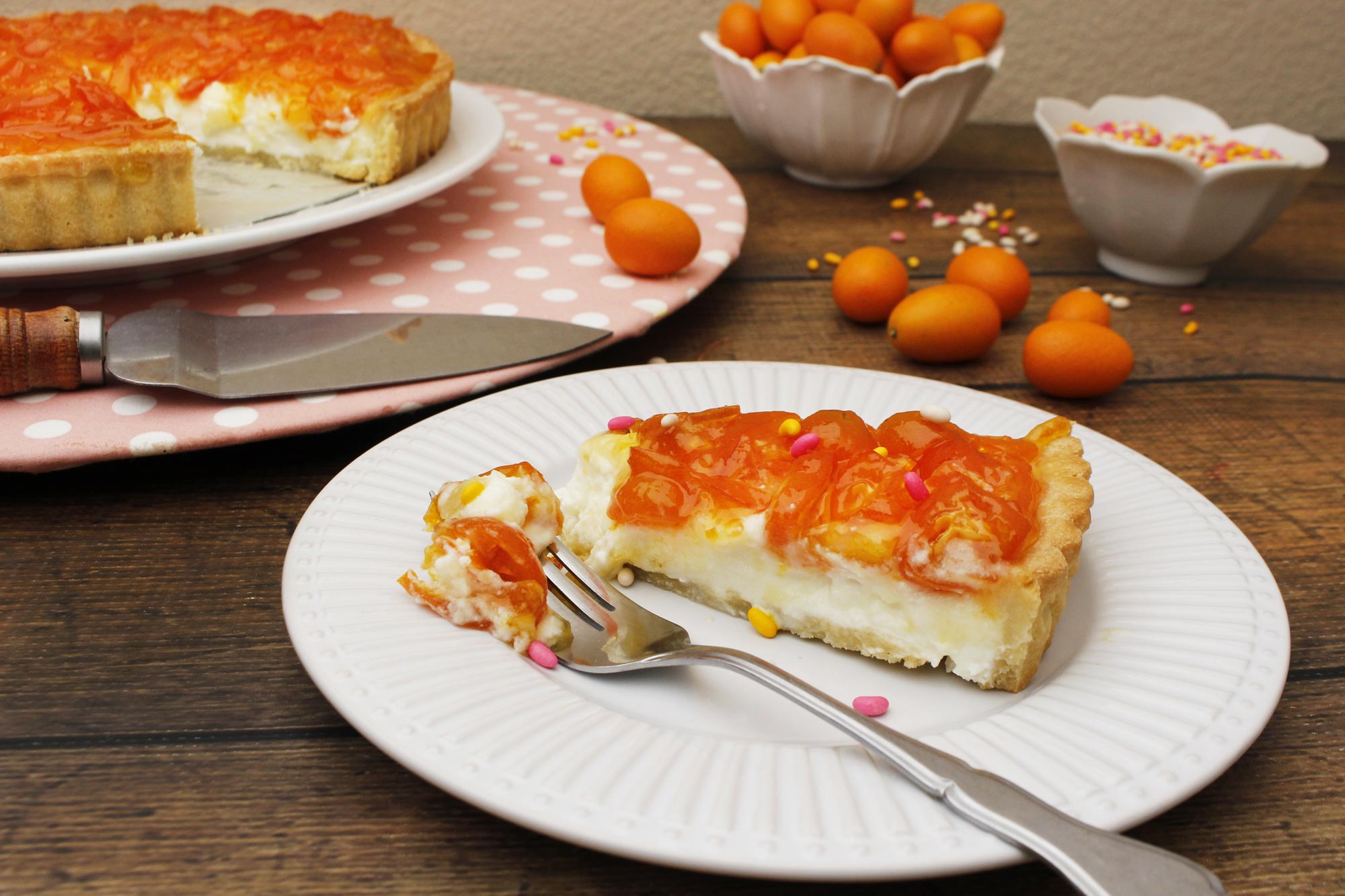 Candied Kumquat and Ricotta Tart
Candied kumquats are tart sweet and tangy over creamy ricotta cheeses and a crunchy buttery tart shell. Garnish with candied fennel seeds for a sweet decoration.
INSTRUCTIONS
Prepare a 10' tart pan (with removable bottom) with parchment and nonstick spray.
In a stand mixing bowl on medium high, cream the powdered sugar and butter until light and fluffy, about 4- 5 minutes. Add in eggs (one at a time). Then on low speed add in vanilla, then the flour and just mix long enough to incorporate the flour. Pour the dough in between 2 pieces of parchment or plastic wrap and roll out into a ¼ inch thick circle and chill.
Once chilled, place in the prepared tart pan with removable bottom and press dough into bottom and sides evenly. Chill until oven is preheated to 350 degrees F.

Preheat oven to 350 degrees F. Bake tart shell with parchment paper pressed inside with porcelain blind baking beads to make sure that the tart shell doesn't fall into itself. Bake until the sides look light golden brown, about 10-15 minutes. Remove parchment and porcelain beads and bake another 5-10 minutes to make sure that the bottom is baked through. Remove tart shell and let cool completely.
Thinly slice kumquats crosswise with a sharp knife, discarding seeds.
In a medium saucepan, stir water and 2 cups sugar until it is dissolved, then bring to a boil, then lower the heat and simmer, uncovered, about 5 minutes. Stir in kumquats and simmer gently 10 minutes. Drain and cool kumquats in a sieve set over a bowl, then return drained syrup to pan and boil until reduced to about 1 ½ cups, 3 to 5 minutes.
Finely grind fennel seeds in coffee/spice grinder, then transfer to a bowl and whisk together with ricotta, remaining 2 tablespoons sugar, and a pinch of salt just until ricotta is slightly smoother. Whisk in sour cream until just combined and spread evenly over bottom of tart shell.
Arrange kumquats as evenly as possible over ricotta using your fingers or a small spoon, separating slices as necessary with a skewer, then brush kumquats with some of reduced syrup.
Remove side of tart pan. Garnish with candied fennel seeds for fun !
Serve immediately.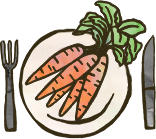 Fresh Ingredients Delivered to Your Door
Get connected to the finest organic farmers and artisans in your area. We deliver organic produce fresh from our family farm right to your door. From our field today to your fork tomorrow, there's a simple way to live deliciously!
GET DELIVERIES!