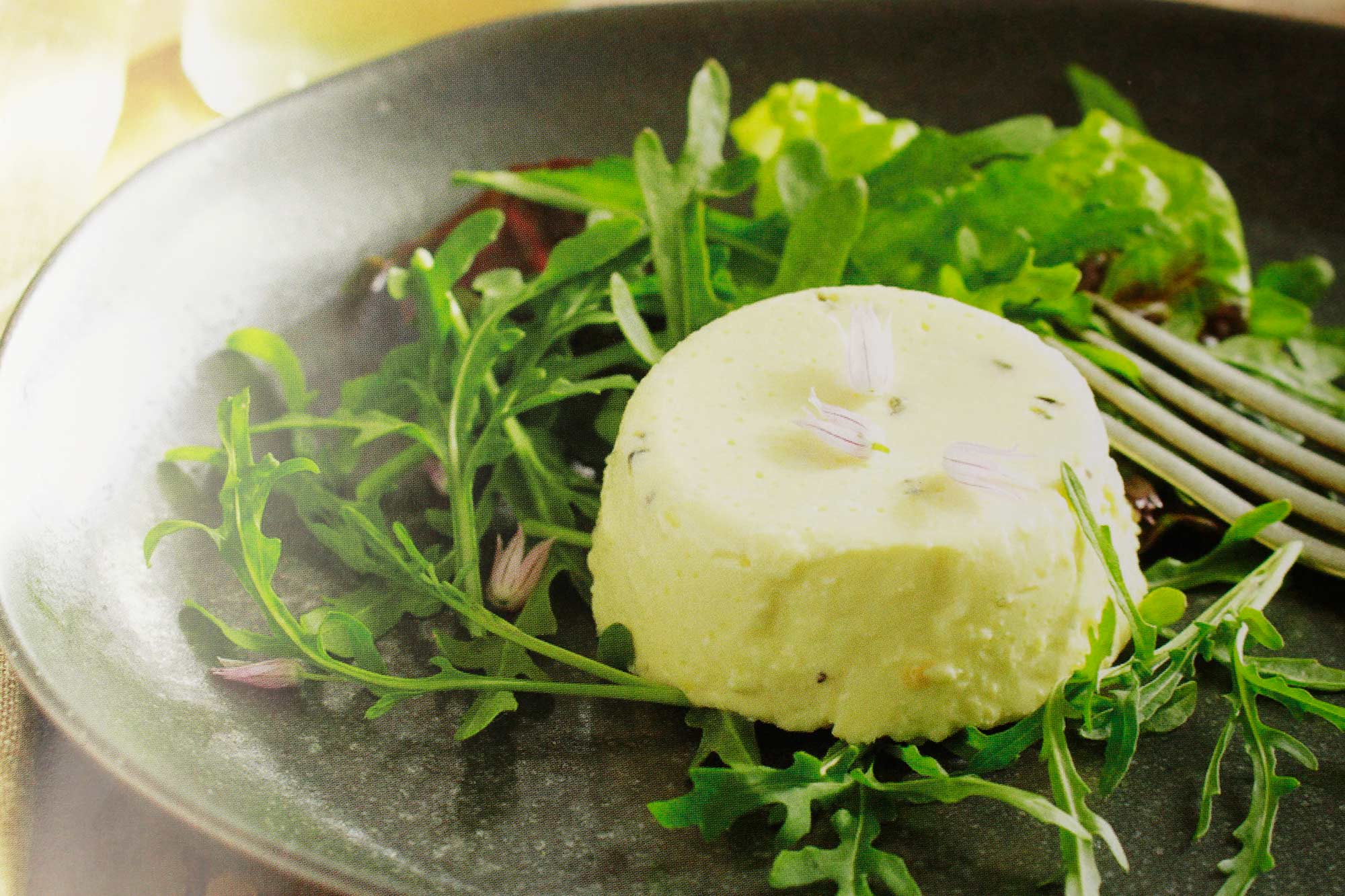 The window is brief during which green garlic—that is, immature garlic—is available each spring at the market, and Jim Eldon of Fiddler's Green Farm always has a nice supply. The cloves and heads have not yet formed, which means the garlic is mellow and mild and its texture is crisp. This delicate savory custard has a silky texture and the merest hint of garlic flavor. The individual custards make a special side dish for a beer or pork roast, or you can combine them with a small green salad for an unusual first course. —Ann M. Evans, The Davis Farmers Market Cookbook
INSTRUCTIONS
Cut off the garlic stalks and discard. Peel off the tough outer skin of the garlic heads and quarter the heads.

In a saucepan over medium-high heat, bring the cream to a simmer. Be careful not to let it boil. When the cream is steaming hot, add the green garlic, salt, pepper, and thyme and immediately remove the pan from the heat. Let stand for 30 minutes to allow the flavors to infuse the cream. Taste the cream. If a stronger garlic flavor is desired, let stand for another 30 minutes.
Preheat the oven to 325 degrees F. Fill a teakettle with water and bring to a boil.

In a small bowl or spouted measuring cup, lightly whisk the whole eggs and egg yolk just until blended. Pour about ¼ cup of the egg mixture into the warm cream mixture while whisking constantly. Add the remaining egg mixture, whisking constantly until well mixed.

Using a chinois or a fine-mesh sieve lined with cheesecloth, strain the custard into a spouted measuring cup or pitcher. Divide the custard evenly among eight 3-ounce ramekins.
Remove the teakettle from the heat. Place the ramekins in a large baking dish and pour the boiling water into the dish to reach halfway up the sides of the ramekins. Carefully transfer the baking dish to the oven and bake until a knife inserted into the middle of a flan comes out clean, about 30 minutes. The flans will be lightly browned on top. Remove the baking dish from the oven and then remove the ramekins from the water bath. Let cool to room temperature.
The flans can be served at this point, or the ramekins can be covered with plastic wrap and refrigerated up to 24 hours. If refrigerated, bring to room temperature before serving.
To serve, run a thin-bladed knife along the inside of a ramekin to loosen the custard. Invert a plate over the ramekin and, holding the plate and ramekin firmly together, invert them so the flan drops onto the plate. Lift off the ramekin (it will be browned side down). Repeat with remaining ramekins and serve.
Reprinted with permission from The Davis Farmers Market, by Ann M. Evans, copyright © 2016, published by Elderflower Press.
Photographs copyright © 2016 by Craig Lee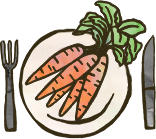 Fresh Ingredients Delivered to Your Door
Get connected to the finest organic farmers and artisans in your area. We deliver organic produce fresh from our family farm right to your door. From our field today to your fork tomorrow, there's a simple way to live deliciously!
GET DELIVERIES!