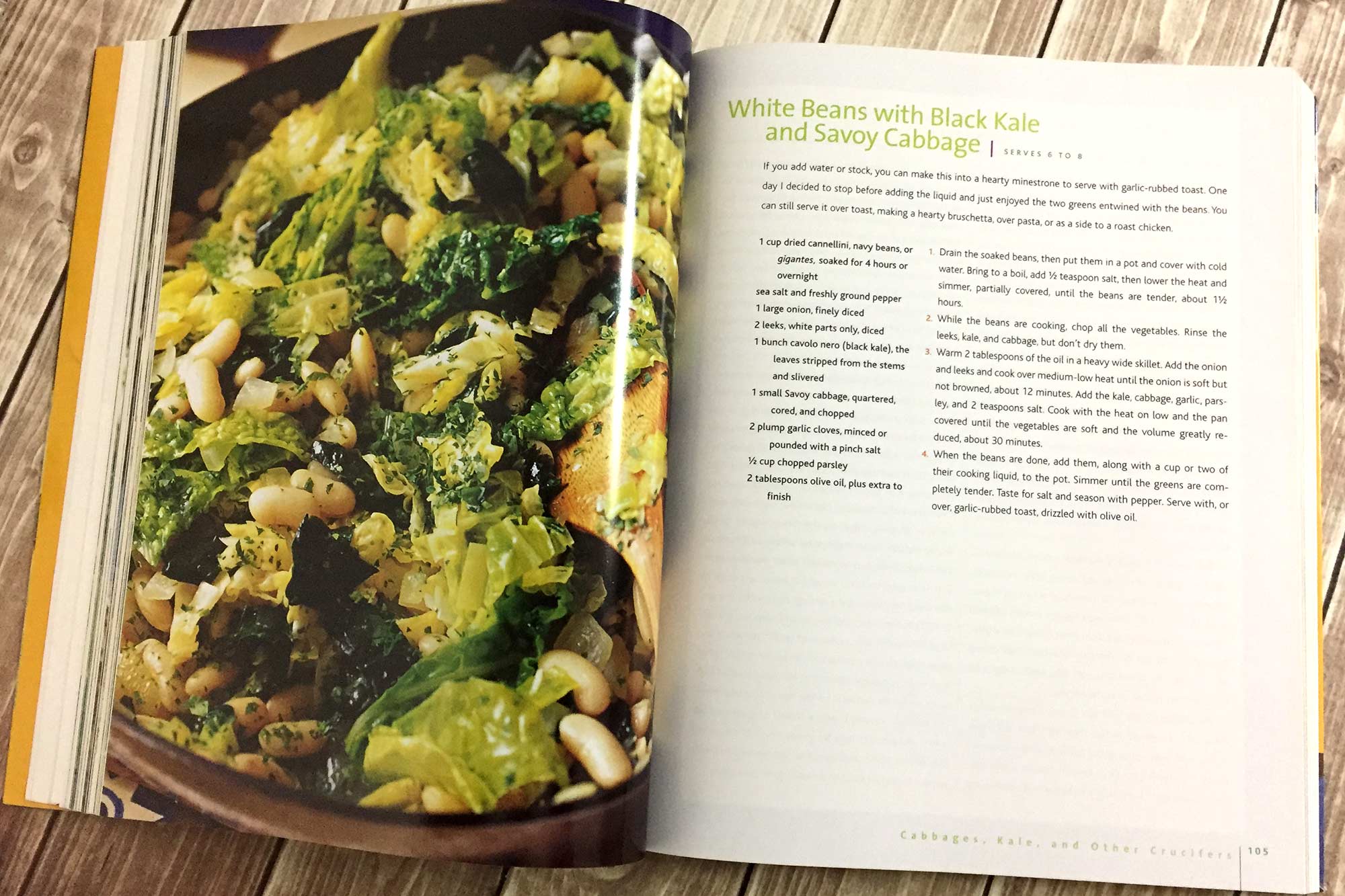 White Beans with Black Kale and Savoy Cabbage
"If you add water or stock, you can make this into a hearty minestrone to serve with garlic-rubbed toast. One day I decided to stop before adding the liquid and just enjoyed the two greens entwined with the beans. You can still serve it over toast, making a hearty bruschetta, over pasta, or as a side to a roast chicken." - Deborah Madison, Local Flavors
INSTRUCTIONS
Drain the soaked beans, then put them in a pot and cover with cold water. Bring to a boil, add 1/2 teaspoon salt, then lower the heat and simmer, partially covered, until the beans are tender, about 1 1/2 hours.
While the beans are cooking, chop all the vegetables. Rinse the leeks, kale, and cabbage, but don't dry them.
Warm 2 tablespoons of the oil in a heavy wide skillet. Add the onion and leeks and cook over medium-low heat until the onion is soft but not browned, about 12 minutes. Add the kale, cabbage, garlic, parsley, and 2 teaspoons salt. Cook with the heat on low and the pan covered until the vegetables are soft and the volume greatly reduced, about 30 minutes.
When the beans are done, add them, along with a cup or two of their cooking liquid, to the pot. Simmer until the greens are completely tender. Taste and season with salt and pepper.
Serve with garlic-rubbed toast, drizzled with olive oil.
Recipe by Deborah Madison in Local Flavors: Cooking and Eating from America's Farmer's Markets - Reprinted with permission.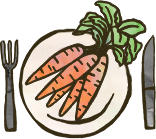 Fresh Ingredients Delivered to Your Door
Get connected to the finest organic farmers and artisans in your area. We deliver organic produce fresh from our family farm right to your door. From our field today to your fork tomorrow, there's a simple way to live deliciously!
GET DELIVERIES!