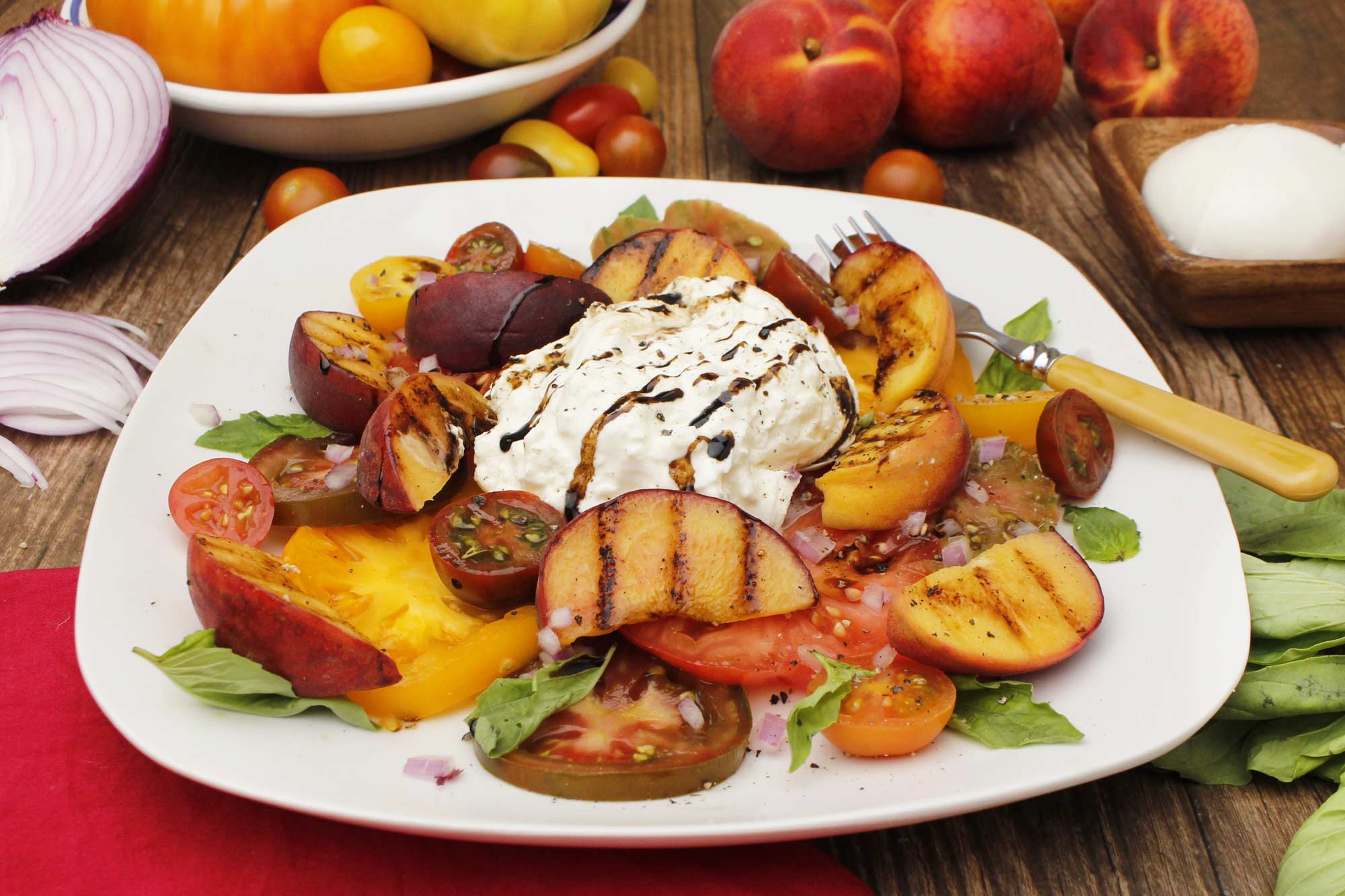 Grilled Peach & Heirloom Tomato Salad with Burrata
This delicious salad has caramelized grilled peaches with fresh heirloom tomatoes, spicy red onion and basil topped with creamy, milky burrata cheese and a balsamic reduction.
INSTRUCTIONS
In a small skillet, add the balsamic vinegar and bring it to a boil on medium-high heat. Once boiling, lower the heat to low and simmer until the vinegar is reduced by half, about 10-15 minutes. Let cool completely and set aside.
In a medium bowl, slice the heirloom tomatoes and cut some into wedges. Add the minced red onion, the basil, 2 tablespoons olive oil, 1/2 teaspoon sea salt and a pinch of fresh pepper. Let sit aside to let the tomatoes release their natural juices.
In a separate bowl, slice the peaches into 1/2 inch wedges and place them in the bowl and toss them with 1 tablespoon olive oil until well coated.
Heat a grill pan on medium high heat, once the pan is hot place a few of the peaches, cut side down, on the grill pan and sere until a nice caramelized mark is on each peach, about 1-2 minutes. Turn the peaches over to the other side and repeat. Do this same process with all the sliced peaches until they are all grilled.
Add the grilled peaches to the tomatoes and toss until combined.
Place the peach and tomato mixture on serving plates and top with a big scoop of burrata cheese in the center. Garnish with more basil leaves, a sprinkle of sea salt and pepper.
Finish the salad off by drizzling over the natural tomato juices and a drizzle of balsamic reduction.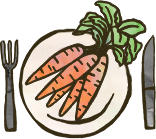 Fresh Ingredients Delivered to Your Door
Get connected to the finest organic farmers and artisans in your area. We deliver organic produce fresh from our family farm right to your door. From our field today to your fork tomorrow, there's a simple way to live deliciously!
GET DELIVERIES!